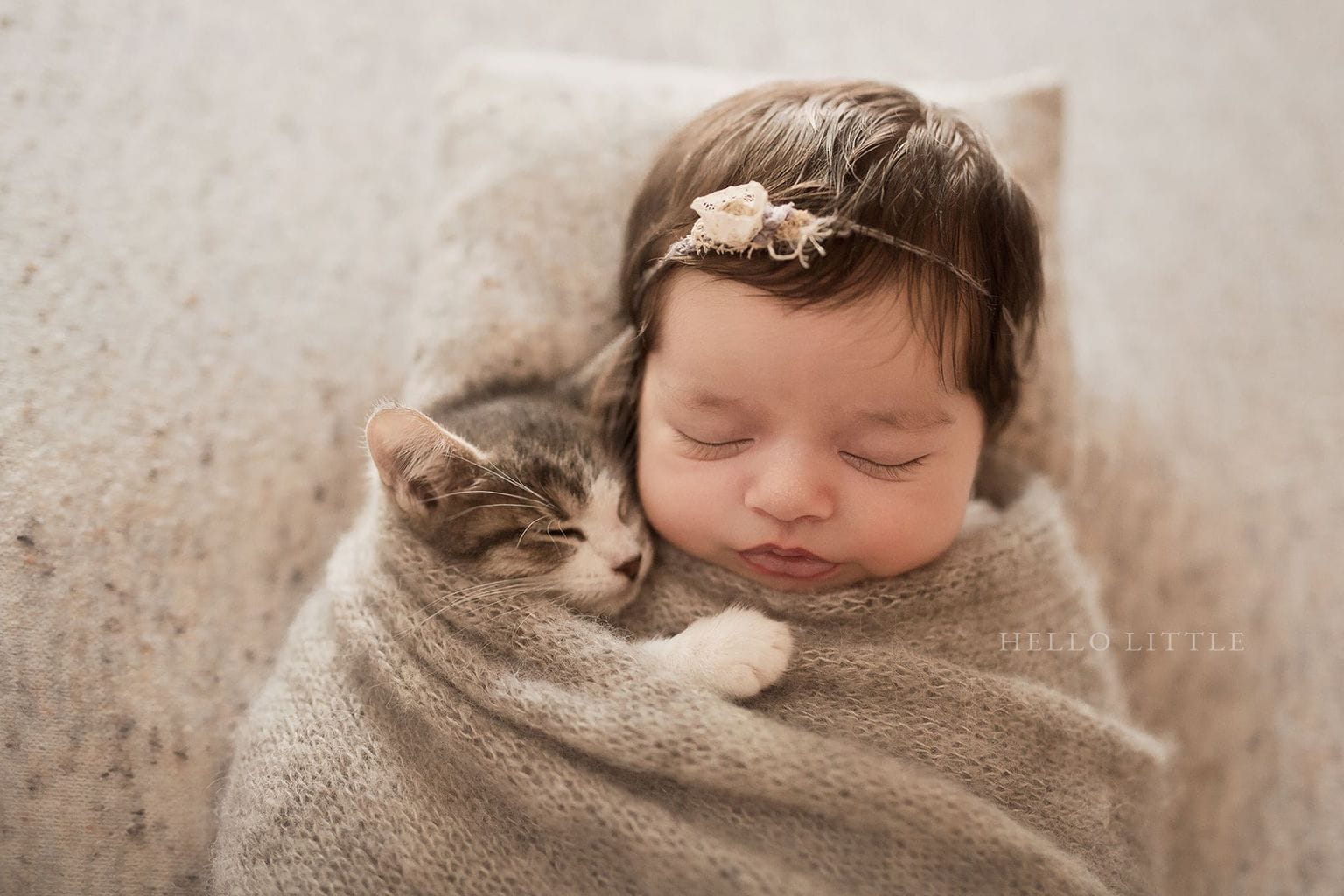 When professional newborn photographers Erin and Theresa Rouse decided to photograph Erin's cousin's three-week old newborn, they never expected the video featuring the baby and a tiny kitten would have over 2.5 million views. And with more than 56,000 shares from their Hello Little – Milwaukee Facebook page, they are beside themselves.
"One thing led to another and we posed the kitten with baby Lainey and took a couple of quick videos,"  Theresa shared with On Milwaukee. "We never expected anything to come of the videos – we're not exactly social media mavens so the fact that this has grown this much continues to shock us everyday."
With a note of caution, Erin added,"It's important to note that this kitten was brand new – just a few weeks old – and was very milk drunk and sedate at the time of this session. We would never recommend that anyone should pose a newborn with a kitten unless you really know animals and newborn photography. It's such a highly specialized area of photography, and it is so important that these little humans are handled with great care and experienced hands."
The photographers, who own Hello Little Studios, returned home, but they weren't alone. The kitten,  they named "Eleven," in honor of his being the eleventh pet they have had together and who had been found abandoned the day before the photo shoot by Erin's mother, has become a member of their happy family.
About Author