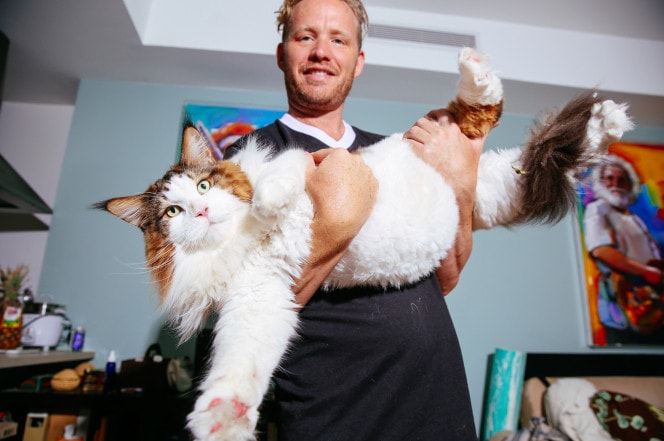 There are big cats, and then there are BIG CATS. Samson is a BIG CAT.
Meet Nero, the enormous black Maine Coon Cat!
Friendly, lovable, and already far larger than the average sized cat, 17 month old Maine Coon cat Ludo is 45 inches long – and he's not done growing!