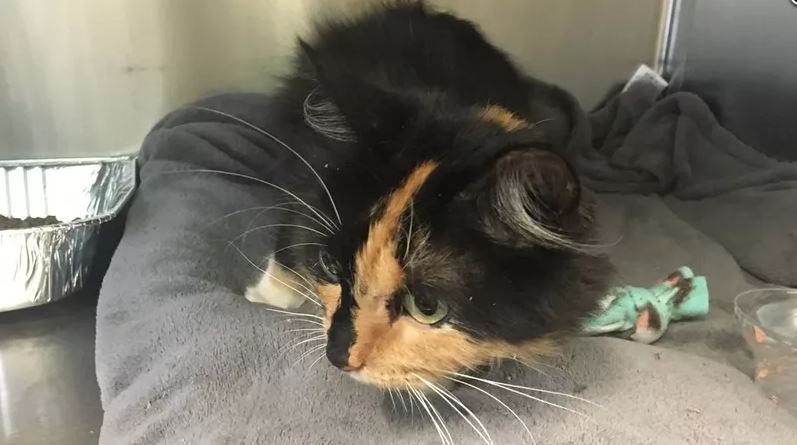 It was the same as every evening. The couple let their cat out to play in the yard. The difference this time? She didn't come home and took an unintended trip that would be far more adventurous than anyone, cat or owners, expected.
The Story
On June 25, Lucy was let out by her owners, Michael and Meredith Welch, as was their ritual. "We let her out, she goes out every night, that's her normal thing," Michael told Live5News. When she didn't come home, the couple was incredibly perplexed and worried. Four days later, when their Charleston, South Carolina, neighbor unpacked the car after a one-thousand mile plus drive up the coast to Falmouth, Maine, Lucy surprised them by coming out from under the vehicle's passenger seat then taking off, presumably thinking she was on her way back to her own home.
"We have no idea what is going on with this cat. For more than a week there and once we found out that she is in Maine it's kind of like okay, well we know where she is, but she's in Maine. Like whoa that's a long way away and there's nothing we can do about it."
"There were a lot of different sightings all around, so who knows how far she went and where she actually went," Michael said.
Using Social Media
Posting messages on lost pet groups on Facebook in the Falmouth area and asking people to keep an eye out for Lucy caught attention. After reading the posts, The Homeless Animal Rescue Team (HART) began to actively search. Of the organization Michael said, "There were posters and signs. She had like ten different volunteers and they all canvased the neighborhood."
Fortunately for Lucy and the Welch's, HART volunteer Lisa Smith located the hitchhiking kitty only three houses away from where she had jumped out of the
Michael was thrilled to learn of the news. "I mean what else can we do. These people are amazing. They are all volunteers and did it out of their good will."
Things to Remember
Thankfully, Lucy has since returned home, after being away for a month, traveling back with another volunteer who happened to have plans to travel to the Columbia area. The family is exceedingly happy to be reunited with their wandering cat. This story has a happy ending, because of the kindness of strangers and smart use of social media, but this experience serves as a reminder to all those who do allow their felines to venture outside to make sure they are microchipped and, if possible, monitored for their safety and owners peace of mind. And remember to update your addresses/contact/and emergency contact information, too.
Live5News.com | Charleston, SC | News, Weather, Sports
About Author