Zucchini is a 4 month old beauty available for adoption through the Nevada Humane Society. Her front paws are each missing their middle toe from the genetic anomaly, giving her a somewhat unusual "cats with thumbs" appearance.


Zucchini was very young when she and her siblings arrived at Nevada Humane Shelter after being surrendered to the Nevada Humane Society. She has been in a foster home for several weeks but was quickly adopted once she was ready and available.
Zucchini is a little darling who happens to have the  rare Ectrodactyly formation in her front feet. Her front paws are missing a middle toe, giving them a unique look. Zucchini's condition does not inhibit her activities, and even allows her to grasp things as though she had thumbs.
Zucchini is the only one in her litter with this rare paw formation. Ectrodactyly is described as the absence of one or more central digits of the hand or foot or in this case, paw. It's a rare genetic occurrence in humans, cats, dogs and other species.
Zucchini was featured at the humane society's Facebook page and on TV yesterday, and was adopted today.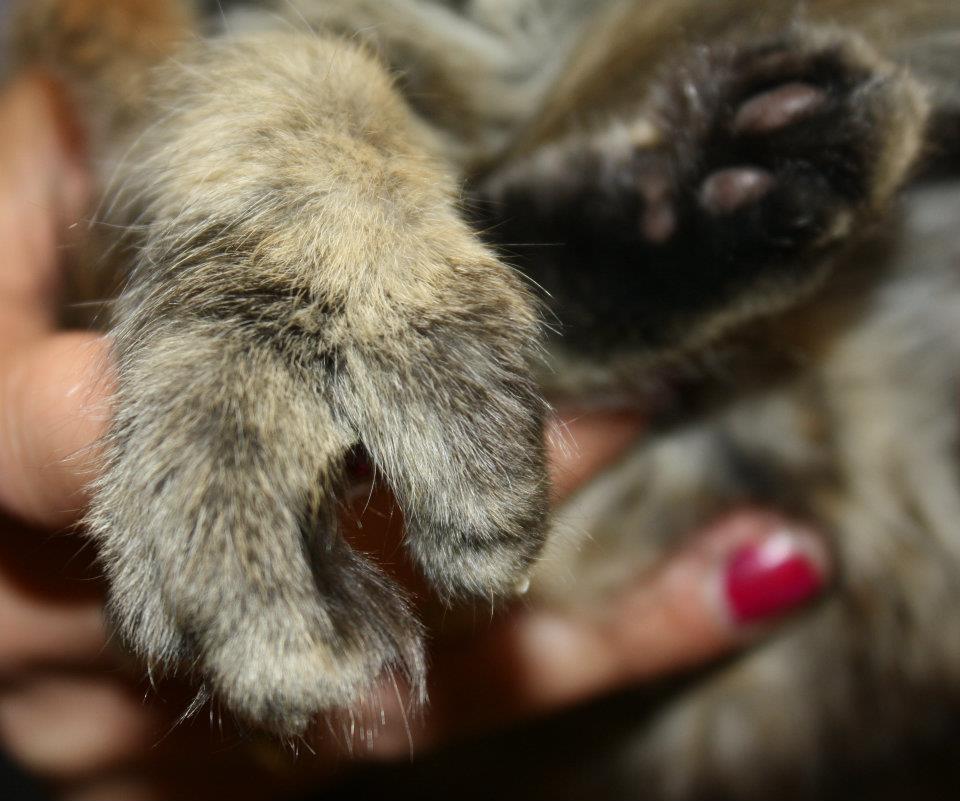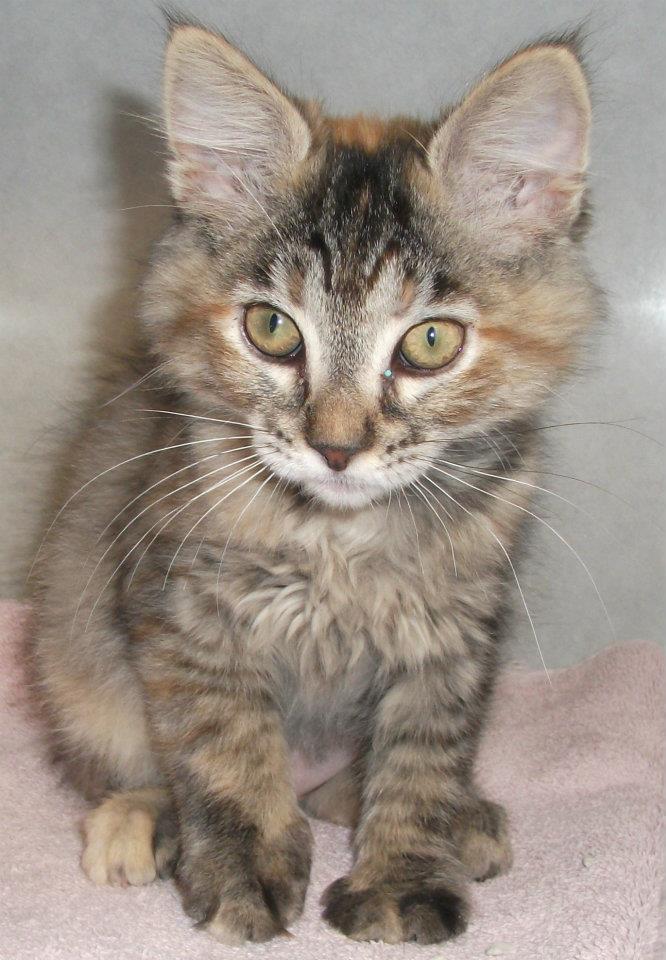 .
Note: The news report was made on 6/5. Zucchini has now been adopted.