Calico lovers, take note. Yana from Belarus is proof that Mother Nature makes the prettiest, and most unusual cats.
Her Instagram name is Yana-the-two-face-cat.  And her orange-and-black facial markings make her beautiful from every angle.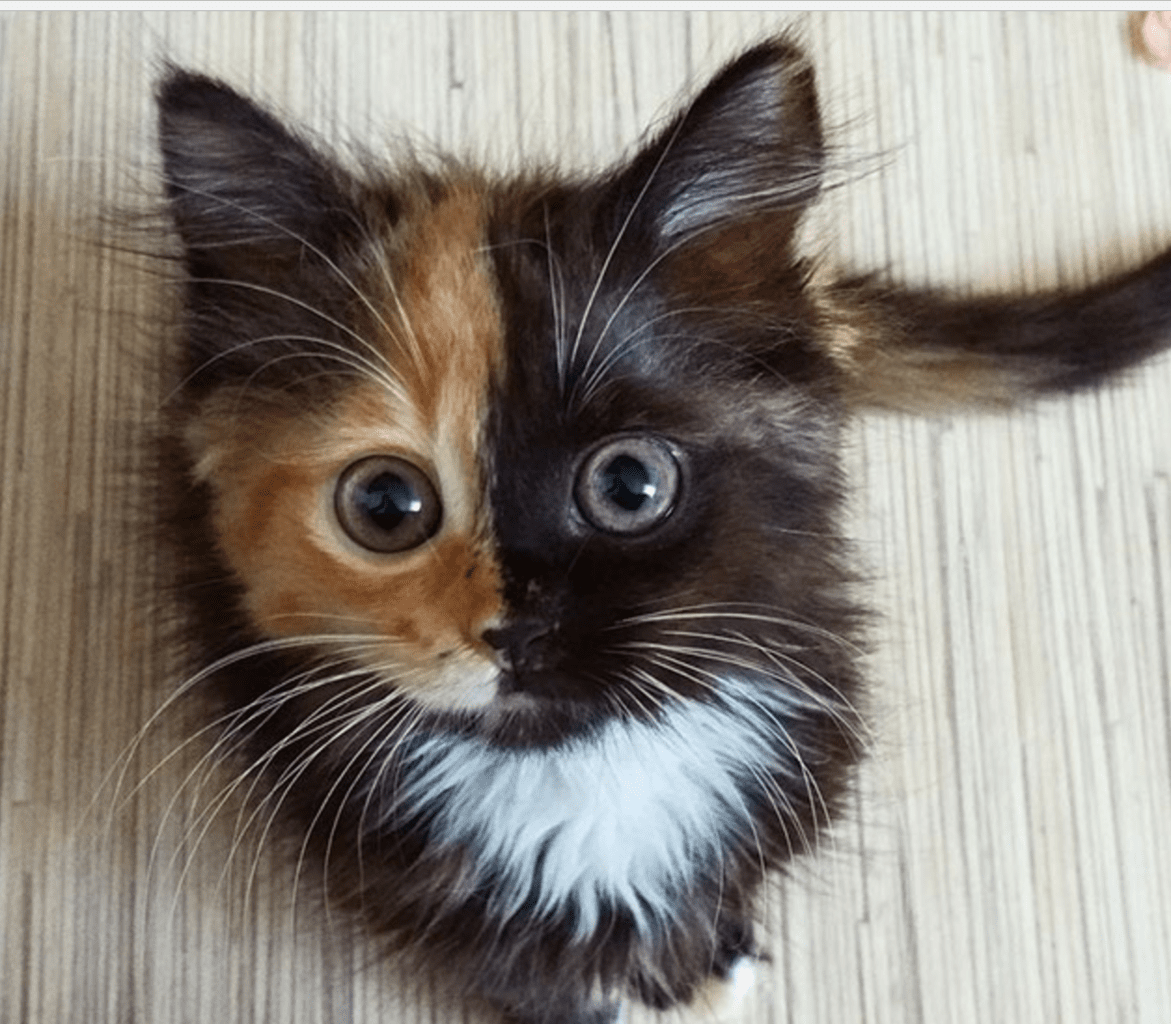 Yana is the pampered companion of architect and design student, Elizabeth, who studies at the National Technical University in Minsk, accord to Bored Panda, and who loves taking fetching  portraits of Yana looking colorfully adorable.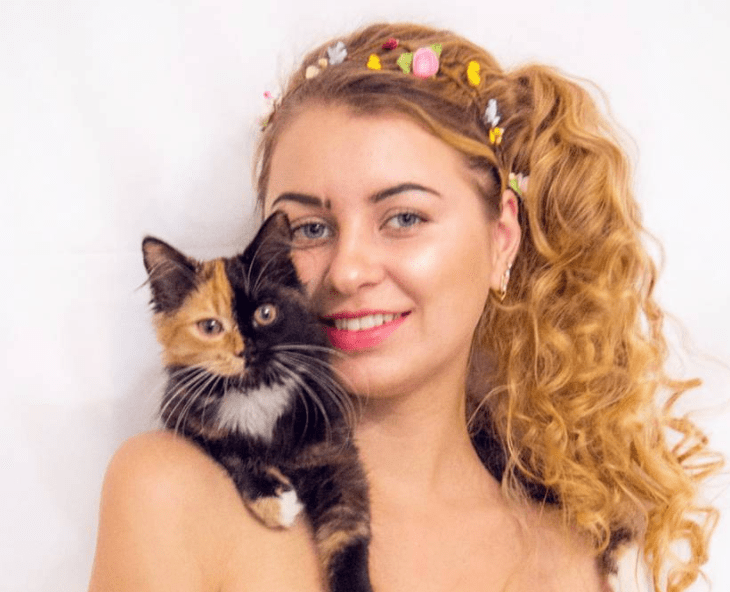 Elizabeth adopted Yana, and made her an Instagram star with 16,000 followers. Yana likes to take walks on a leash and doesn't mind posing with fruit.
Or climbing trees to get a better look at the world.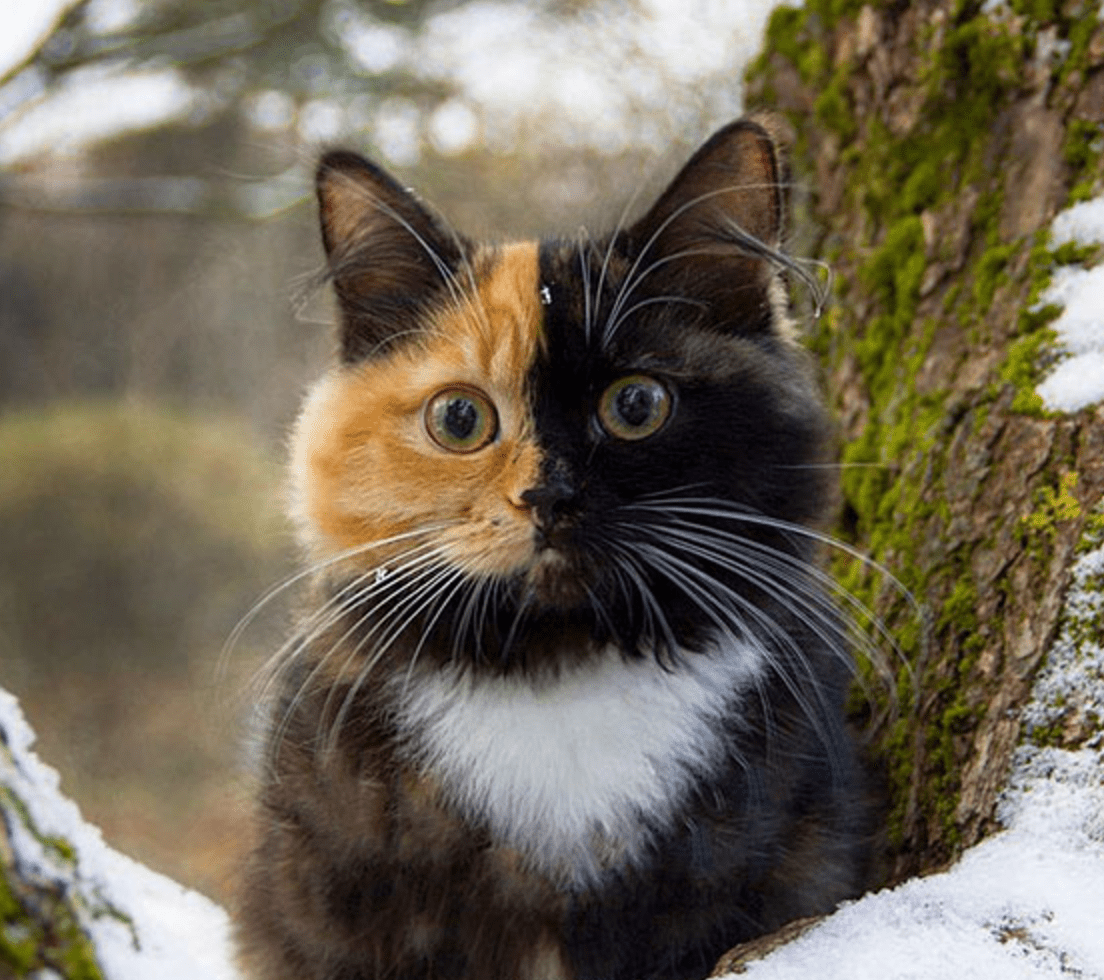 Apparently fall is her favorite season.
And who could resist that perfect white napkin and those amber eyes?
About Author