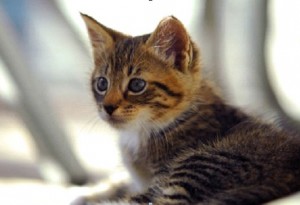 Humans try to avoid E. coli as much as possible, but did you know that your cat could get sick from E. coli, too (dogs aren't immune to it, either)? A cat with an E. coli infection will commonly have a urinary tract infection. The worst part of this is that E. coli is now resistant to a number of drugs, so it might be hard to treat your cat if he or she has an E. coli infection. Morris Animal Foundation, a nonprofit dedicated to improving veterinary care as much as possible, launched a research study to find out more about E. coli drug resistance so that both dogs and cats can receive the best treatment possible for their infections. This three-year study was conducted at Auburn University through Morris Animal Foundation's help.
Drug resistance is more closely watched in humans than in pets—there are no formal structures for keeping track of canine or feline drug resistance—so this study can help to fill this void. Scientists were able to study over 2,700 E. coli samples from both dogs and cats and found drugs that the E. coli samples were resistant to but also drugs that were quite effective in battling E. coli bacteria. Auburn researchers were able to develop a test to discover whether a strain is high-level multidrug-resistant E. coli. In addition, this study will lead to veterinarians being able to more easily choose the best drug for a particular E. coli infection.
Remember, your cat may not always look sick, but it is still good to take your cat in for wellness visits! This could help your vet to catch infections before they become more serious.
Author Bio: This is a guest post by Katie F. on behalf of Morris Animal Foundation. Visit morrisanimalfoundation.org/ to learn more about the animal health research that Morris Animal Foundation participates in.
Image courtesy of digidreamgrafix / FreeDigitalPhotos.net
About Author