It's a paradise for cat lovers. And Japan's unique and delightful cat island is experiencing a tourist boom, according to a report in qz.com.  Friendly cats roam free on the small island off the coast of Miyagi where felines out number humans. The island of Toshirojima is home to more than 100 cats versus 82 people, down from 191 in 1990. Many are elderly pensioners.

Nearly 40,000 people visited Cat Island in 2015 compared to just 6,262 the year before, government spokesman Hiromichi Suzuki told Quartz. The main draw is the cats, but residents have created cat-shaped homes. And  a cat-themed NGO is working to help the island recover from the tsunami and earthquake disaster.
The tourist boom is due to the popularity of "Cat Island" videos that appeared in 2014 on YouTube, the article notes. The videos show friendly cats swarming tourists who arrive with food. The cats have the run of the three-square-kilometer island where fishing was the primary source of livelihood.
The Quartz article includes some interesting history: "Fisherman living on Tashirojima first brought to the cats to feed on the mice that were destroying silkworms necessary to make fishing lines. The relationship worked out so well that the locals even built a shrine to honor of one cat that died in the line of duty."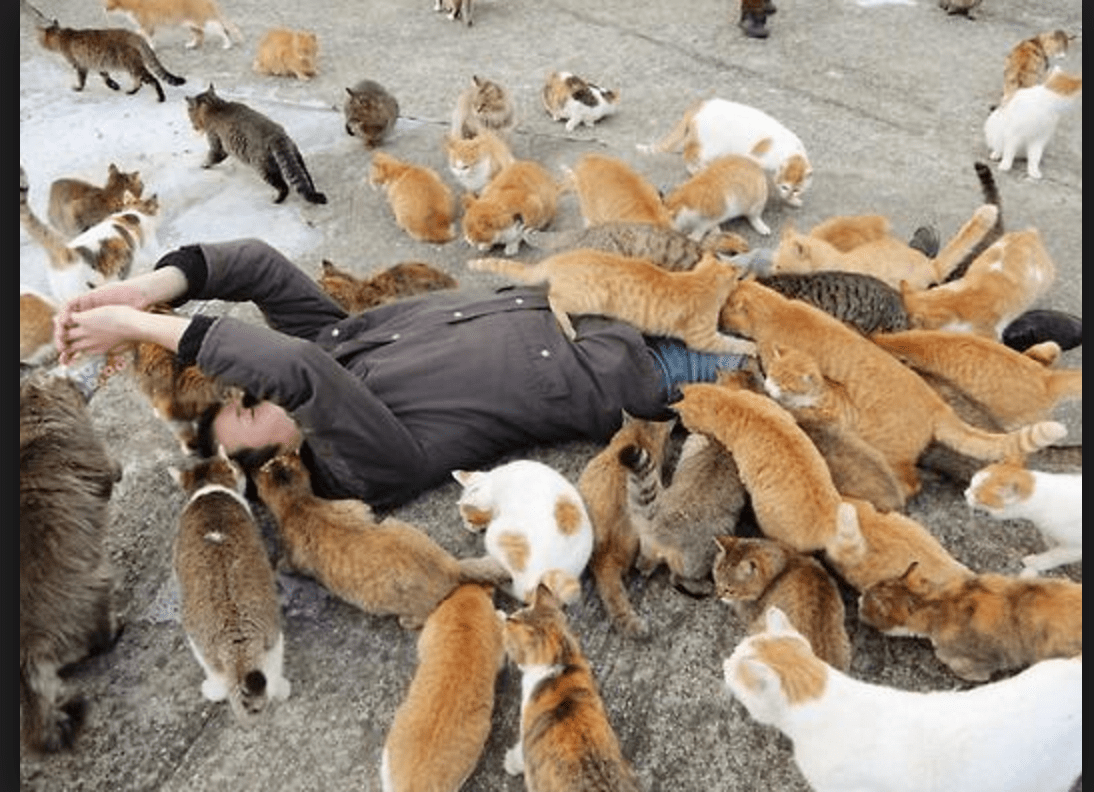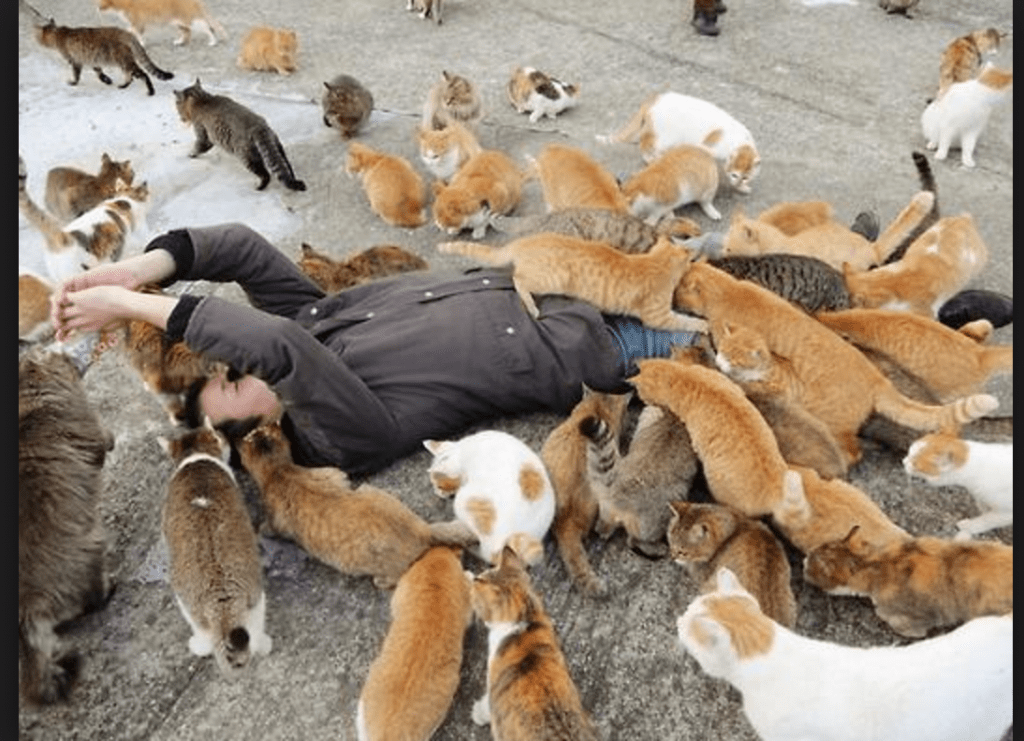 Japan has thousands of cat lovers, but many live in small apartments where pets are forbidden, all of which increases the allure of the island, which is rising to the status of a national treasure.