…………………………………………………………………………………………………………………………………………………………………………………………………………………………………………
When Joan Bowell was feeding some of the stray cats for whom she cares on a little island in Greece, she heard some tiny cries.  She went searching and amidst some bamboo she found a bitty pair of kittens.  Sadly, one had already died, but the other, who was absolutely filthy and had one eye completely shut due to an infection, was pleading for help.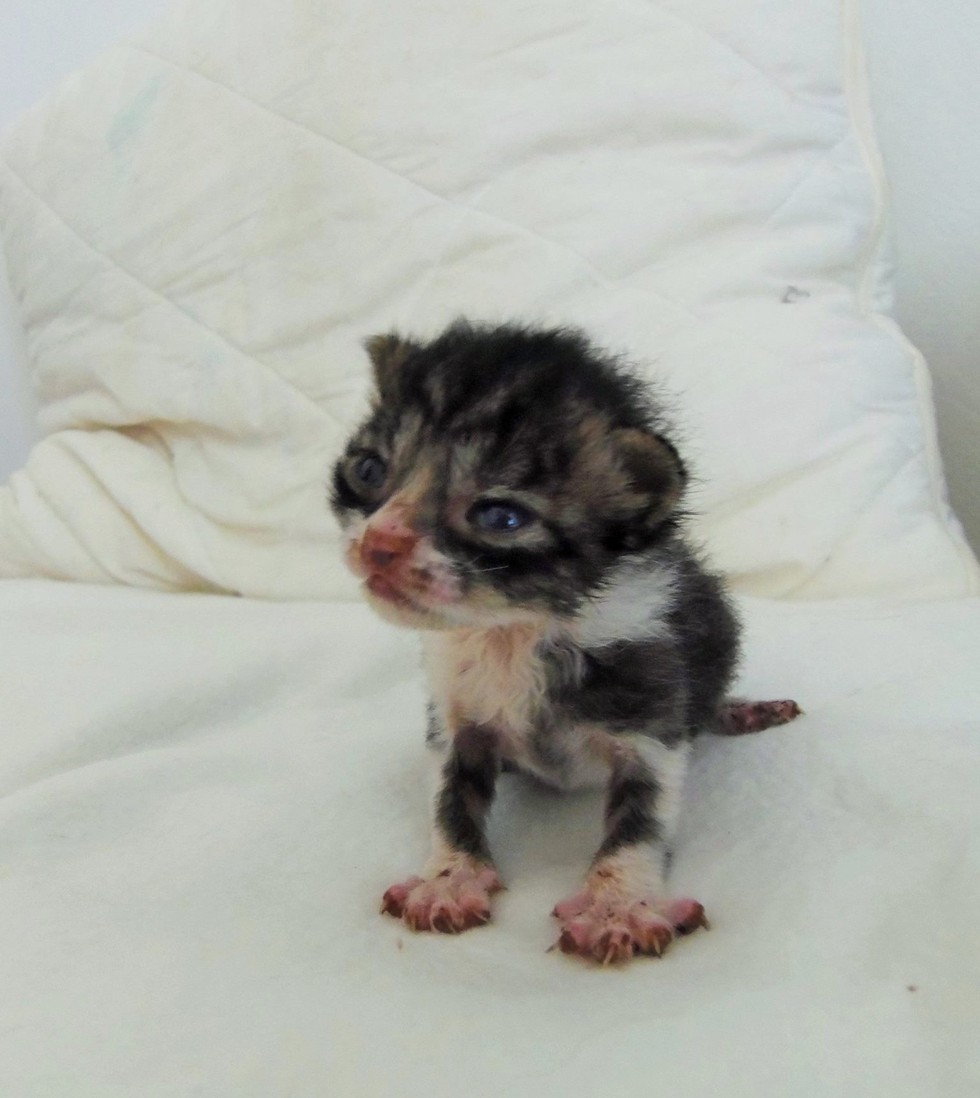 With no signs of a mama cat around, and the wee thing appearing extremely weak and highly malnourished, she brought him home and began the long process to return him to health.  She cleaned up his eyes, washed him gently, treated him for fleas as well as his infected eyes, then attempted to fed him some kitten formula, but he was still much too weak.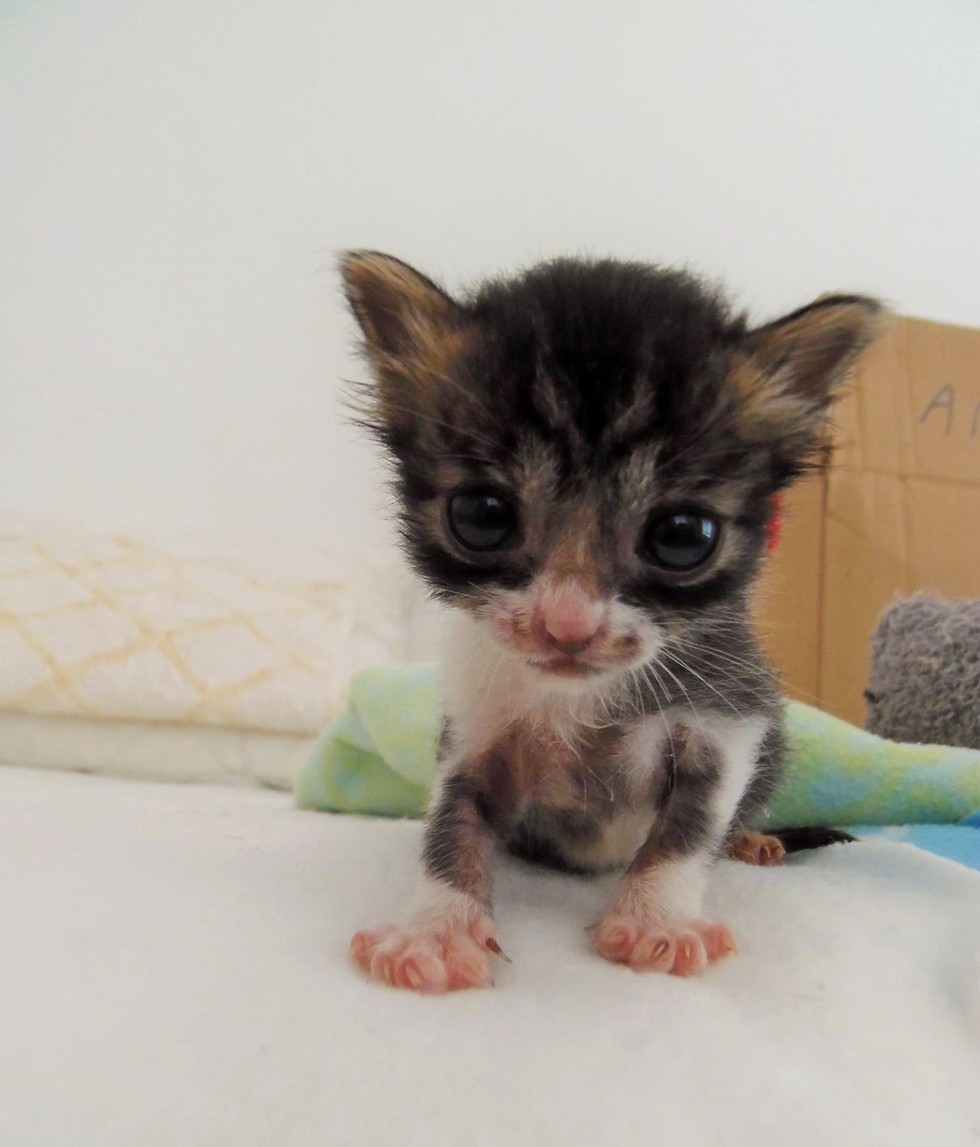 After several more feeding attempts, she decided to put him into a small box with a warm water bottle in the hopes of raising his body temperature.  Within 14 hours, both his eyes were wide open.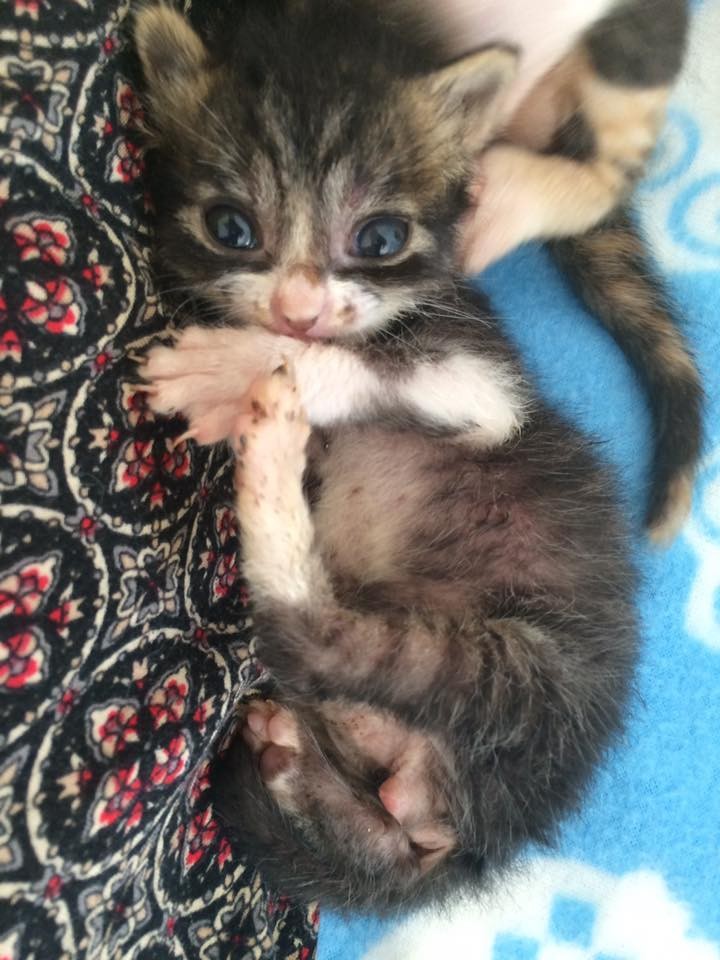 In spite of his minuscule size, Chili had the heart of a giant.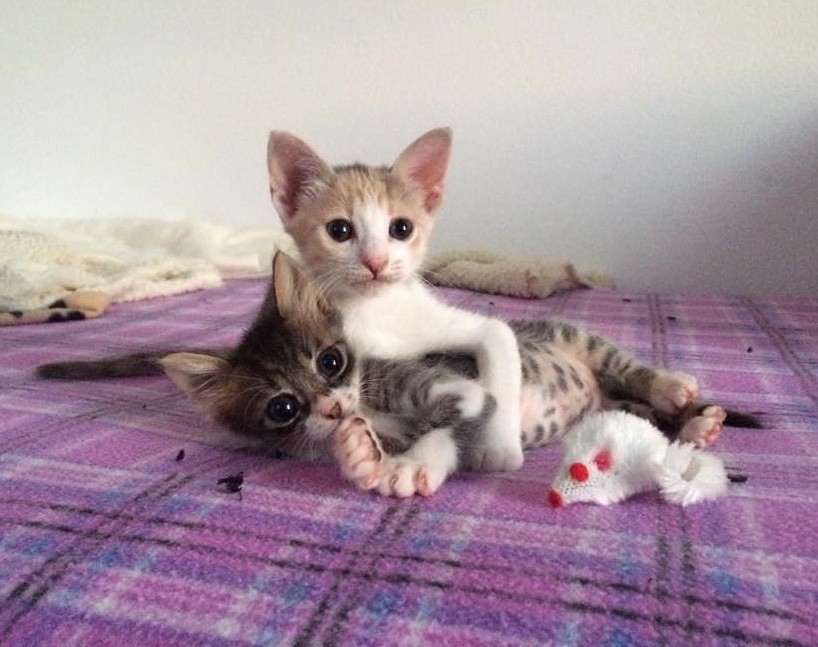 Joan soon decided it was time to introduce him to some fellow rescue kittens, new sisters, named Kaneli and Vanilla, hoping it would boost up his immune system. It worked, and the sisters became very protective of their little ward, even snuggling in on either side of him to sleep, once playtime is over.
Joan shared she believed the girls were Chili's real sisters as she had found a mama kitty discarded in a box with her day old litter.  The mama was so distressed by her situation she carried first one, then another of the kittens away to safety in some nearby bushes. Joan came back later that day hoping the mama had taken the last two kittens, but was surprised to find the mama cat, and in  fact the entire box, was gone, only to be horrified to find the box had been tossed in the dumpster with Chili's sisters.  They were completely listless and Joan suspected very close to dying.
With the temperature being well over 100F that day, it appeared that the mama cat had become overwhelmed by the situation as she was no where to be seen. so she brought the little girls back and nursed them to health. It was just eight days later that she heard Chili's cries and found him next to his already dead sibling atop an ants nest. To this day, she has no idea how he survived all that time.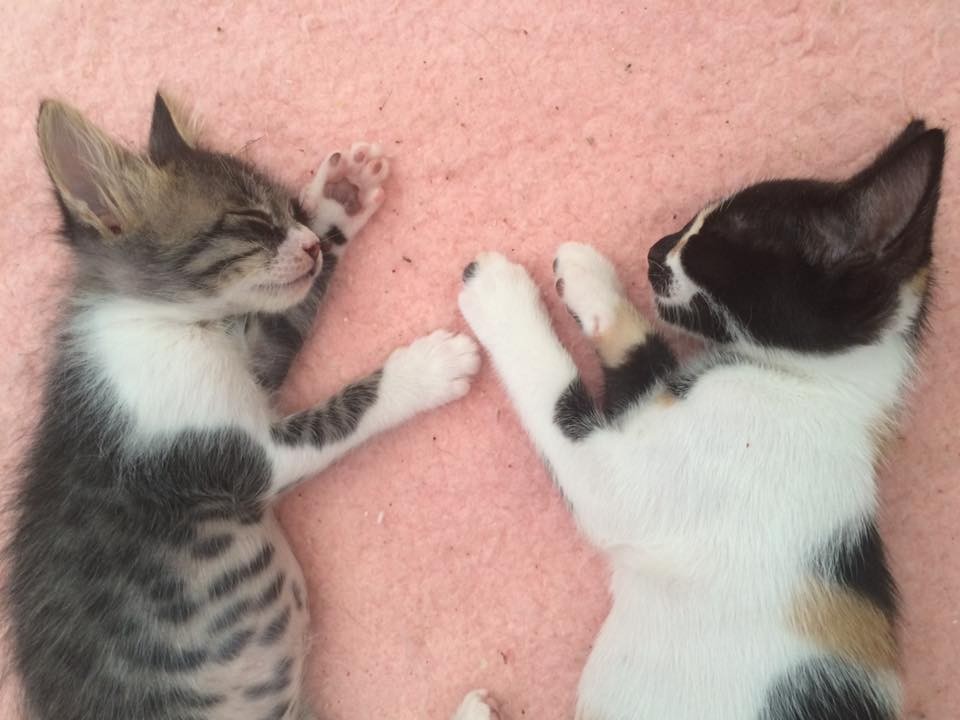 Chili's health was touch and go over the many weeks, but he was soon catching up in size to his sisters. Still, he sought Joan out for comfort, wanting the attention and love only she provided to him, a strong bond between kitten and human mama.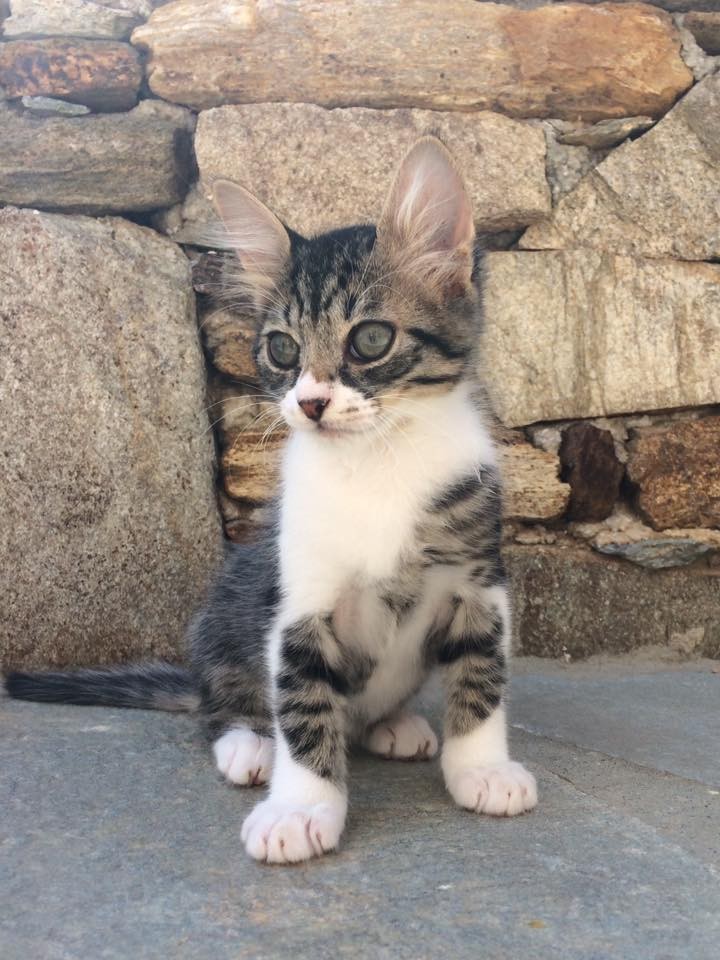 He has now grown up to be a handsome boy, although Joan remembers there were multiple times she was sure he wouldn't make it, being so tiny and frail. But with love and care, and nothing short of it being a miracle he was found to begin with, Chili beat all the odd.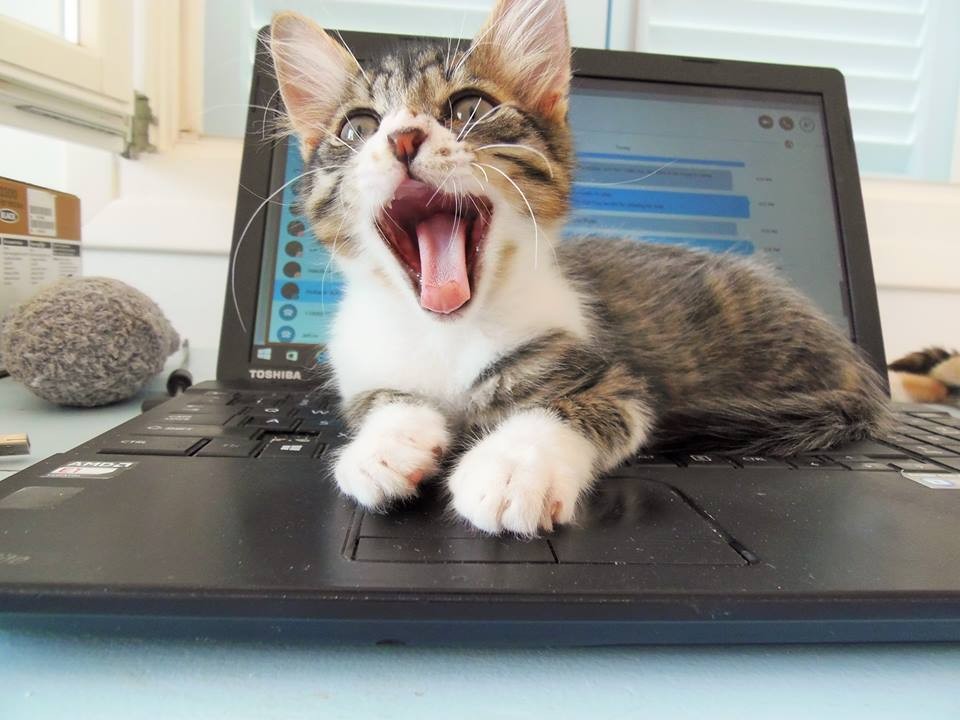 To learn more about Joan Bowell and the amazing work she does with God's Little People, please check out her Facebook page and Blog where you can learn how to support her amazing work in Greece with the stray cat population.