Lola the cat is very lucky that she's alive.
An act of kindness has brought solace to a woman who made the migrant's rough journey from Africa to Europe with her beloved cat hidden in her bag.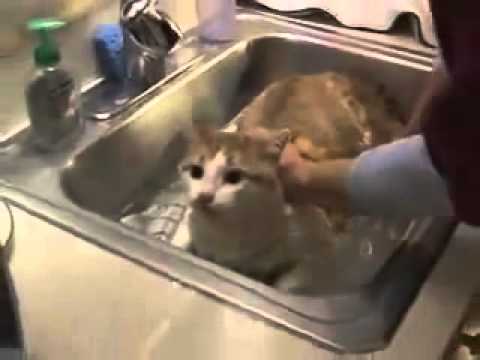 Mom stays calm and keeps up a running conversation with Lola as the talkative cat gets a bath.