Eddie's thoughts on the frantic scene some mornings at the CoolCat household.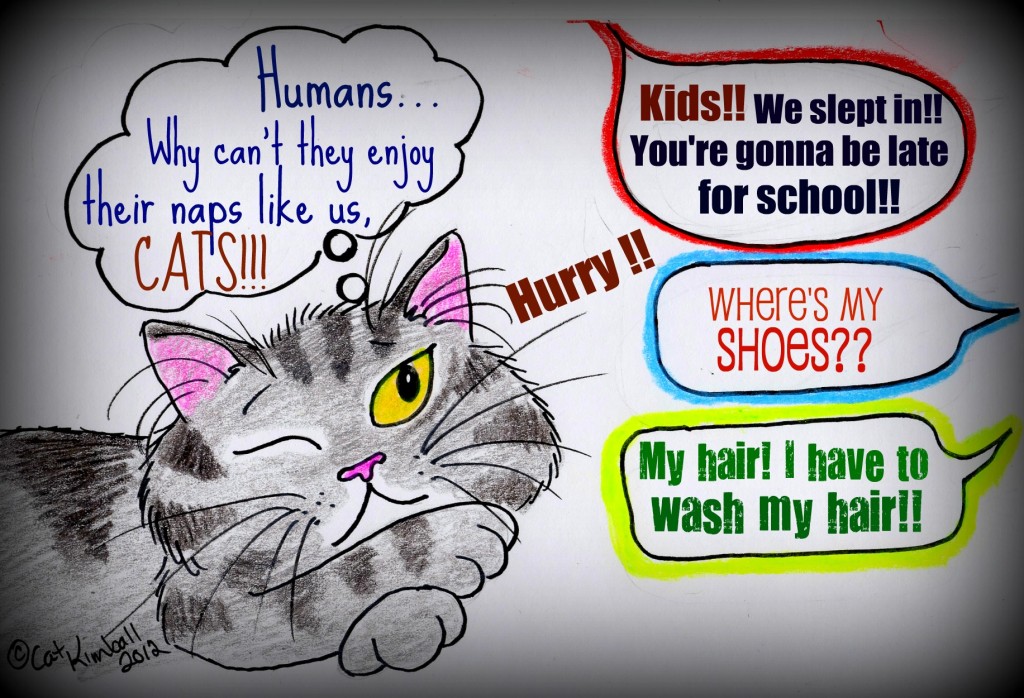 Cat-Toonz drawing for Life With Cats by Cat K
You can see more at Cat's Cat-Toonz blog and at her Facebook page, Momma Meow's Cat-Toonz.
In addition to her Cat-toonz comics, Cat Kimball draws cute custom pet portraits. You can contact her at [email protected] or call (360) 736-2683. Otherwise, we'll be happy to put you in contact with her if you write us here.
About Author