Eddie and Winnie say have a safe and happy Halloween. May you get lots of fish (or Reese's Peanut Butter Cups) in your basket.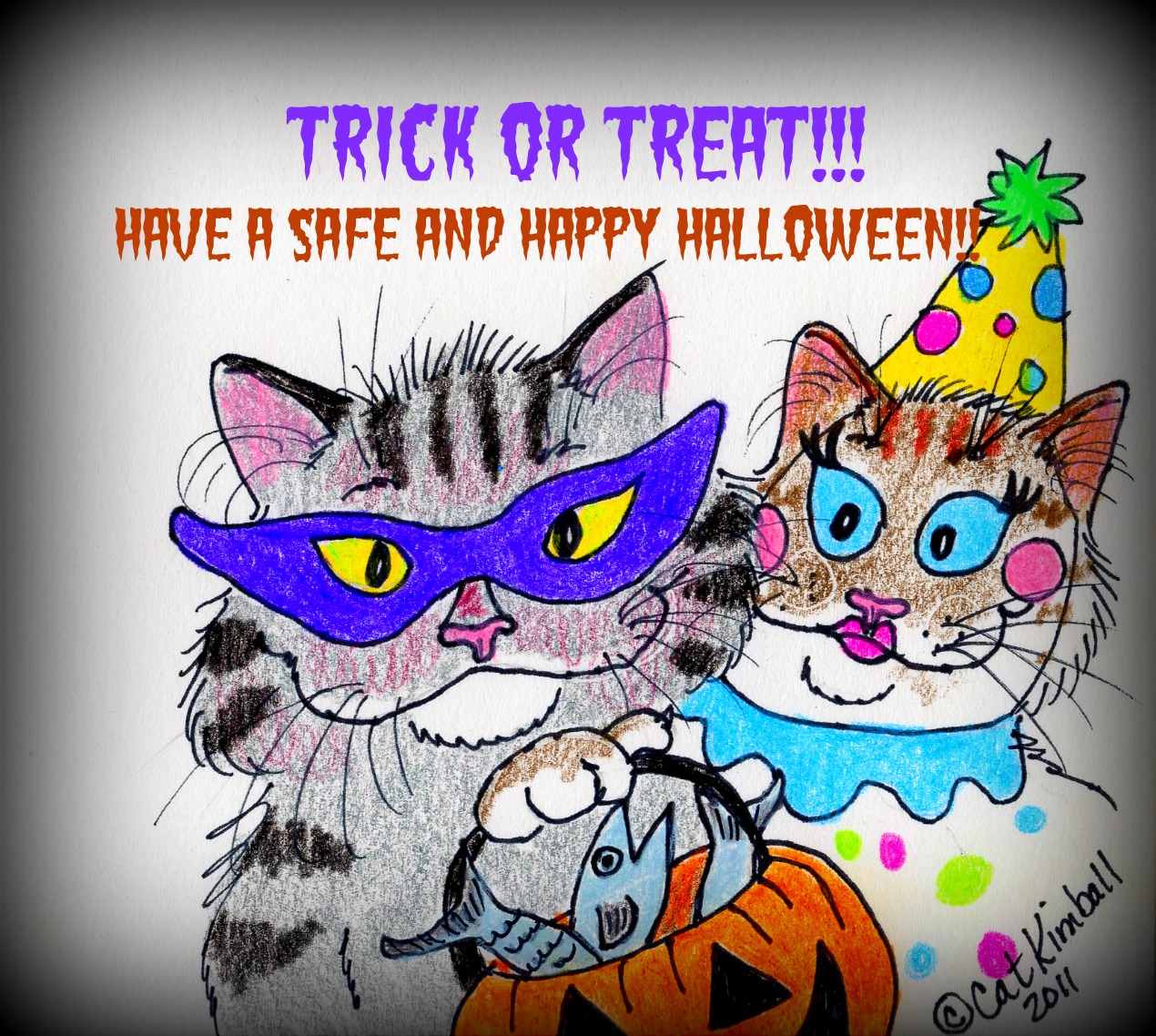 Sunday Funny for Life With Cats by Cat K.
You can see more at Cat's Cat-Toonz blog and her Facebook page, Momma Meow's Cat-Toonz.
In addition to her cat-toonz comics, Cat does custom pet portraits and decorated tiles. You can contact her on her pages, if you want cute drawings of your own cats done.
About Author