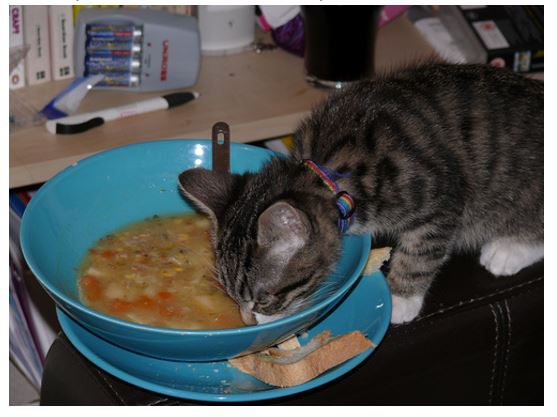 Turns out that soup can be good for you and your cat. And your options are now very similar: make it or buy it off the shelf. Several cat food brands now offer broths and soups for felines. So if your cat gets bored with the same old thing or is a senior cat with dental problems, a hearty broth could be a welcome new addition to the pantry. You can spend quite a bit of time investigating which brands are good, bad or in between. (Some Websites that rate cat food brands are listed below.) Suffice it to say, that soups for cats are like soups for people: they are best when mom makes them on the kitchen stove. So we'll start out with this nifty Kitty Chef video that shows you how to make your own chicken soup for cats.
If you are a busy, working cat mom or dad, you may be interested in soups and broths made by Purina and Fancy Feast. The Purina Gourmet soups were introduced in February and come in four flavors – chicken, chicken with vegetables, tuna with anchovies, tuna with whole shrimps, and sliced chicken.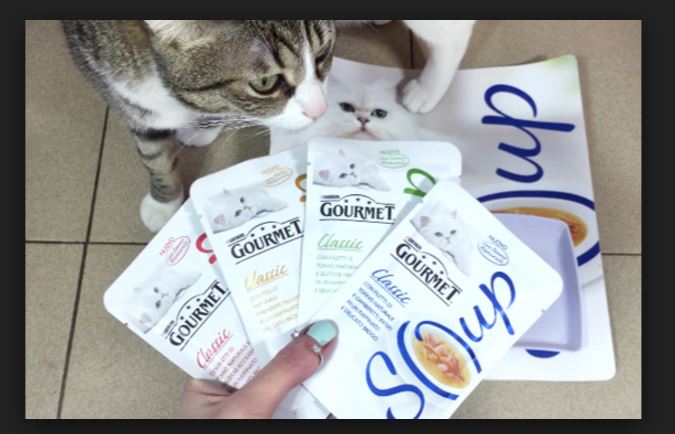 Fancy Feast makes broths from chicken, tuna, shrimp and white fish. And if you go to their Website, they will send you a free sample to try out on your finicky kitty.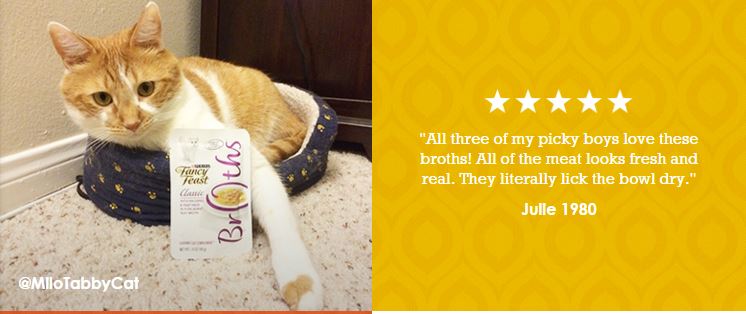 The Dine line of high-end cat foods also offers soups made with chicken, salmon, prawns and whitebait. Several Websites offer reviews and ratings of different brands of cat food. Here are three to get you started: petfoodratings.org and catfoodguide.com. and thetruthaboutpetfood.com.
About Author