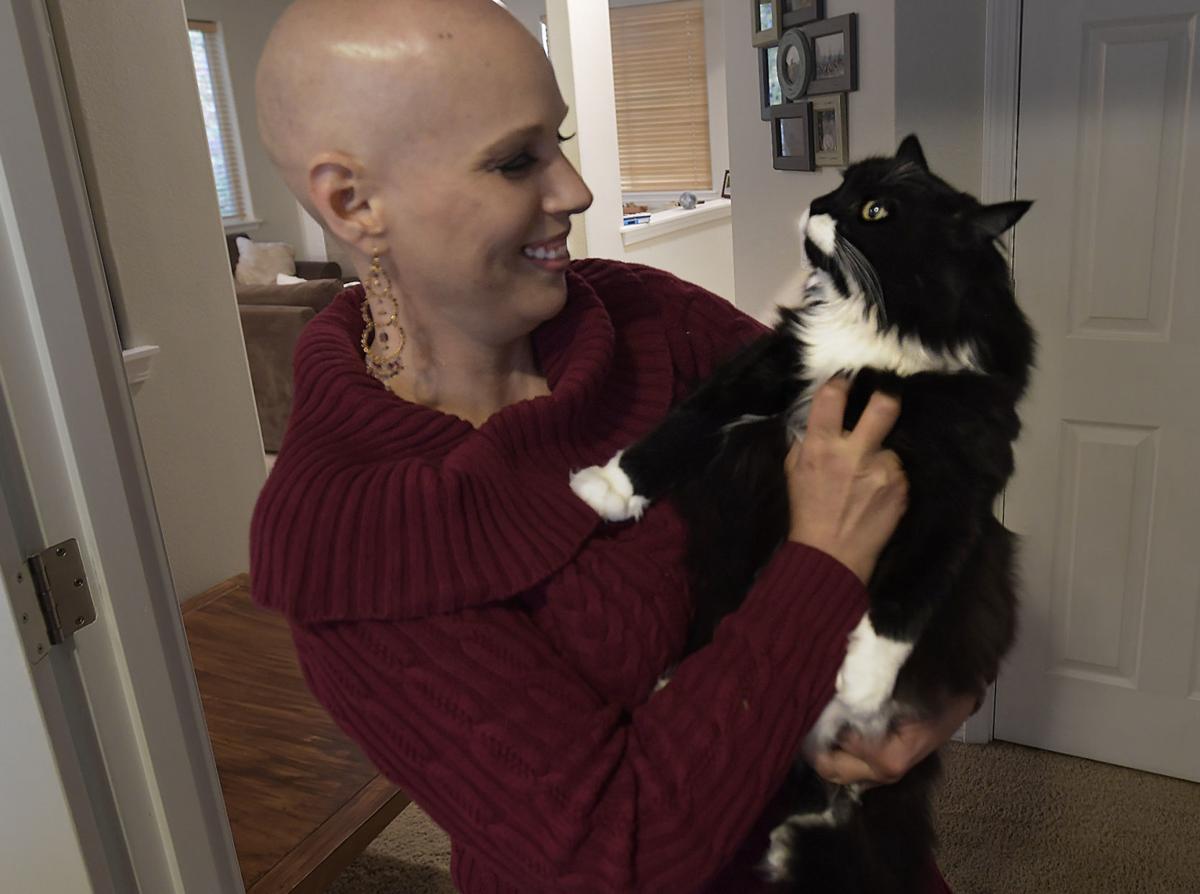 Making a move
When Pierson and her husband moved, their two dogs, Tucker and Joe, came along.  Both were older and when Tucker passed, 17-plus years old Joe was sad and lonely.  "Tucker died in 2016 and Joe, who is 17-plus years old, got pretty mopey," Pierson told the Democrat-Herald. "So, I decided to find him a friend."
She already knew they wanted to get a older cat, knowing a kitten would be a bit much for Joe. "I looked at a lot of them, but they just didn't fit," she said. "Then, I found this cat that was called Wendy at the Willamette Humane Society in Salem."
A new name, a new home, a discovery
Pierson named the black-and-white cat "Mia," and slowly acclimated her to her new home and, of course, Joe.  Quickly, Mia found herself keeping the couple company at night.  "She sleeps right next to me," Pierson said.
Then, one night, Mia began pawing and sniffing at Pierson's right breast. "She looked me right in the face. I tried to push her away, but she jumped right back on my chest and did it again."
Pierson decided to listen to her cat, examining her breast to discover a tender spot. She called her doctor and got in for an ultrasound and mammogram.  With a history of fibrous cysts it was important action be taken quickly.
Mia's instinct saved Pierson's life
When results came back, Pierson was diagnosed with an aggressive form of cancer. Mia, it turned out, may have just saved her rescuer's life.
She had surgery following up with long-term chemotherapy and daily radiation treatments. "I know all of this sounds strange, but I grew up around our family farm in Nebraska and we always had pets," she said. "Animals have a special instinct about things. They live in the now and they act on their intuition."
Pierson refers to the kitty as "my buddy," the dogs only too aware that Mia has a special status in the household.  This is definitely begs the questions,"who rescued whom?