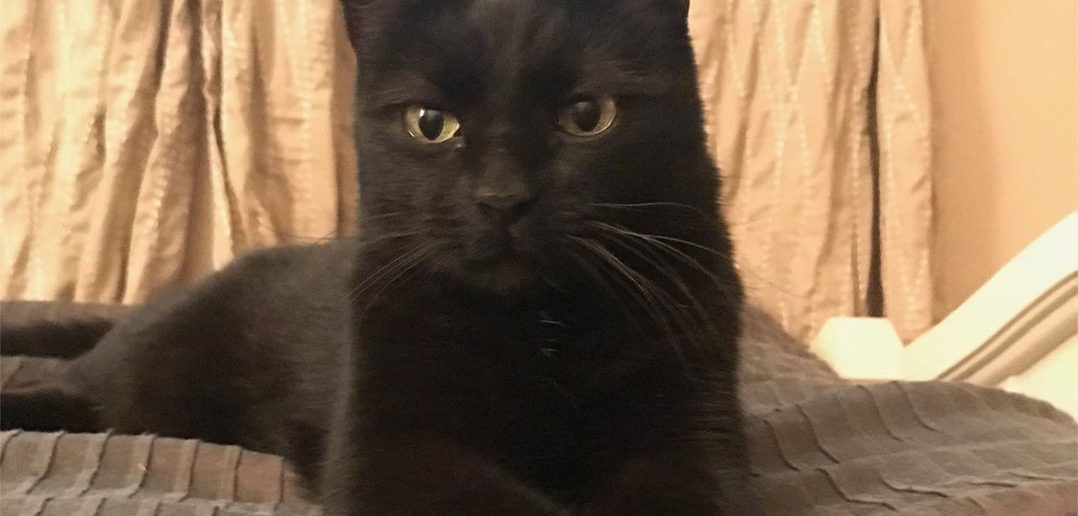 When Jon Gulla was away at college, one of the worst things possible happened.  His cat, Julie, went missing.
Rescued with her brother
Jon Gulla rescued Julie, a beautiful black cat, and her brother, Jack.  When he went off to college, his mom, Lorinda Roberts, became caretaker. Then, in 2012, Julie disappeared.
"She just ran, and I couldn't find her," Roberts told Current. "I was just beside myself, going up and down Keystone (looking for her)."  Still, Roberts kept searching, in spite of feeling, at times, it was a hopeless endeavor. "Every once in a while you find that needle in a haystack. I was looking for a needle, not a piece of hay. I thought maybe there was a 1 percent chance."
Never give up hope
Roberts saw posting that described a cat sounding very much like Julie. Not wanting to leave any stone unturned, she let Gulla know, who went to check it out.
The cat was purported skittish, having been found a stray.  The family that had posted the notice had been feeding the cat who was hiding under their shed.  It didn't seem to want any human interaction, at least until Gulla showed up.
"He went and saw her and saw the little (identifying white) spot on her belly," Roberts told the news outlet. "She went right to him. She started purring, so it has been an amazing reunion."
"(Gulla) called her name, and she came out and came right to him," Christine McKeon said. McKeon had made the original post for her neighbors who were feeding the cat. "She wasn't that friendly. She wouldn't come running up to us."
Safely back at home
Julie is now back with Gulla. She has yet to be reintroduced to her brother, Jack, awaiting veterinarian clearance. Roberts shared of the pair, "They used to cuddle. They were like two peas in a pod."
Roberts is sure that someone had been taking care of Julie since she went missing six years earlier. "I'm wondering what angel cared for her at some point, because we've had some rough winters.
Some things change over six years
Since 2012, Gulla has experienced many changes in his own life.  He has gotten married, a new position, and recovered from lymphoma. Julie, however, appears to be just about the same. And, no doubt, very happy to be home again, safe and sound.