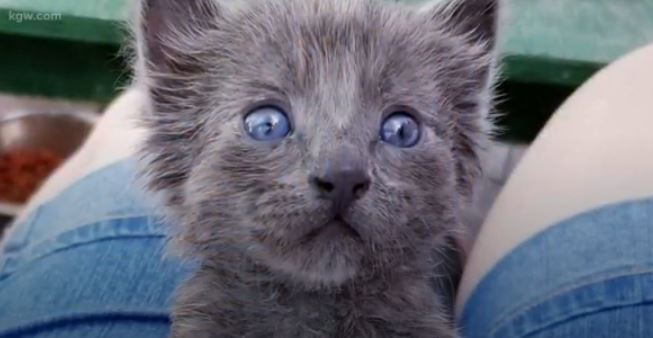 It may seem like a small thing, but taking in a rescued kitten has helped ease the loss of one woman's husband to fire.
Firefighter loses life during Substation blaze
The Substation Fire, outside Portland, Oregon, destroyed almost 80,000 acres. A deadly wildfire, it destroyed wildlife, homes, vehicles, crops, and took the life of one firefighter, John Ruby.
"It's been rough time to adjust without my husband," Melodie Ryan told KGW8.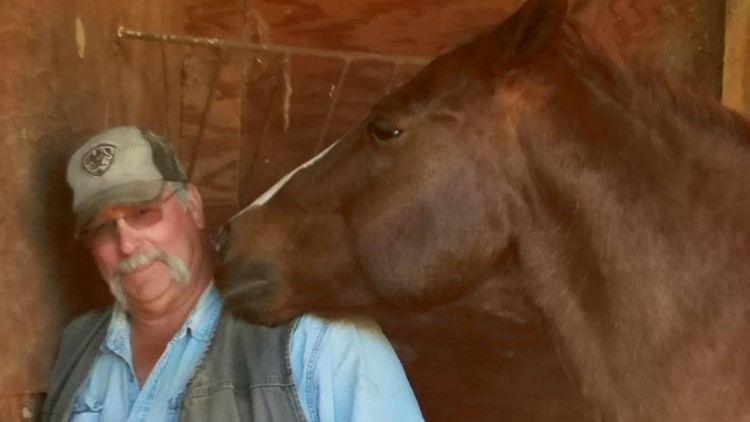 Kitten found near fire line
As firefighters battled the blaze, the discovered a tiny, two-week-old kitten. They named it "John," to honor their fallen friend and colleague.  When Melodie heard about the kitten, she made her first visit to see him, the day of her husband's funeral. She was enchanted by Little John and took to visiting him frequently.
"This little kitten has kind of helped with the mood," she shared.
Little John finds a home and Melodie finds some solace
Melodie adopted LJ on what would have been John's 65th birthday.  She decided to call him LJ because everytime she called for kitten John, the dog would look for his owner.
"A small way, it just keeps my mind occupied. He makes me laugh, the little things he does. He's pretty rambunctious as you can tell. He's a pistol. He loves to play. He loves to go outside for walks."
"It was a happy day and I was just coming to visit him often. It was really emotional and a happy day for me."
The Brooks family is still grieving from the loss of husband and father, Christopher Brooks.  Brooks, a Sullivan County (TN) volunteer firefighter, was killed in a motorcycle accident several months ago. Brooks widow told WJHL the kids were having a very difficult time coping and a kitten, named "Lucky," may help ease a little bit of the pain.
Family adopts kitten rescued by area Fire Department
"Every time we would get close it would run away from us, so after about 45 minutes of chasing the cat around the engine compartment of the car, we just grabbed her," Assistant Chief Josh Kemp of Sullivan County Volunteer Fire Department said. "We named her Lucky. We feel that she was a pretty lucky cat."
Photos were posted to the Volunteer Fire Department's  Facebook page of Lucky and it seemed like a perfect match for the Brooks family.
A little bit of love
"The kids are pretty excited. I didn't know we would be bringing her home a couple of hours later, but they asked us if we wanted her and with my husband passing away, the kids are having a hard time. I figured if I gave them that it would be a little thing to keep their mind off of what's going on."
"My husband was part of the fire department so it's a little piece of home," Brooks said.
About Author