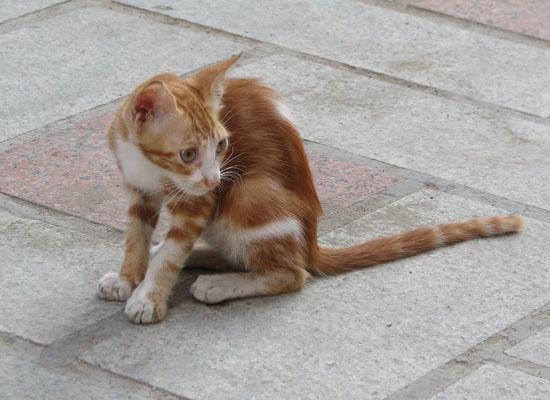 Photo: Kelly Hart
A North St. Paul, Minnesota man and his wife were taking care of local feral cats when their efforts in feeding the ferals and TNR (Trap, Neuter, Return) were deemed as "law-breaking."
Although the feral cat population in the Minneapolis/St. Paul area hovers around one million, North St. Paul's rules make it difficult for community members to properly care for them. The law says that domesticated animals that are "kept, harbored or maintained by their owners" must be licensed by the city. Because Doug Edge feeds community cats, he is considered their owner, thus breaking the law by not having them licensed and allowing them to roam freely (also a no-no). For his attempts at helping to control the local cat overpopulation problem, in April Edge was charged with two misdemeanors and now faces a fine and up to 90 days in jail. Edge says he would rather go to jail than pay the fine — he believes paying the fine would be his admission of guilt, and he is adamant he's done nothing wrong.
Since 2008, Edge and his wife have been working through an Animal Ark program and have actively practiced TNR. Mike Fry, executive director of Animal Ark told the St. Paul Pioneer Press, "Doug Edge is providing that service to the city for free, and they're just getting in his way. It doesn't make sense from any perspective."
Edge plans to appeal the charges on October 24th.
About Author