Cindy was very concerned about protecting her kittens and did not want to be separated from them when she and her little family were rescued. Cindy had been shot in the head but her kittens came first.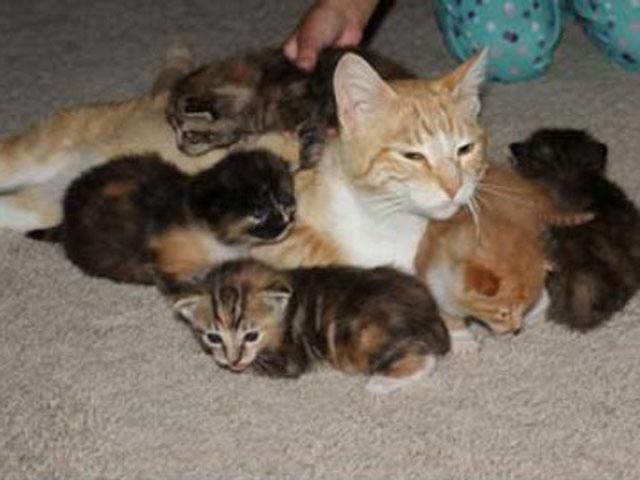 Rescuers noticed that Cindy did not want to be taken from her kittens when they were found.  She was still protecting them after an attack that left her with a BB lodged in her head.
Cindy and the kittens were taken to the Helen Woodward Animal Center in Santa Fe, CA. Veterinarian Dr. Stephanie Oba, who helped Cindy, told the Carlsbad Patch, ""Mommy and baby kitties are all doing fine, but it was touch and go when they first arrived. They were all very tiny, malnourished, unvaccinated and very scared. It took a gentle hand to pull that momma away from her babies." Dr. Oba removed the pellet, and Cindy is now recuperating and doing well, surrounded by her babies.
Cindy and her kittens remain the the care of the animal center and will be made available for adoption when they are ready.