His work feeding and sheltering stray cats made him a symbol of hope and kindness. After bombs destroyed his sanctuary, the cat man of Aleppo did not flee, but stayed on and rebuilt.
Today, paramedic Mohammad Alaa Aljaleelhe continues to feed both stray cats and dogs, and to oversee his new cat sanctuary, Ernesto's House, named after his first cat, according to this recent report by NBC News.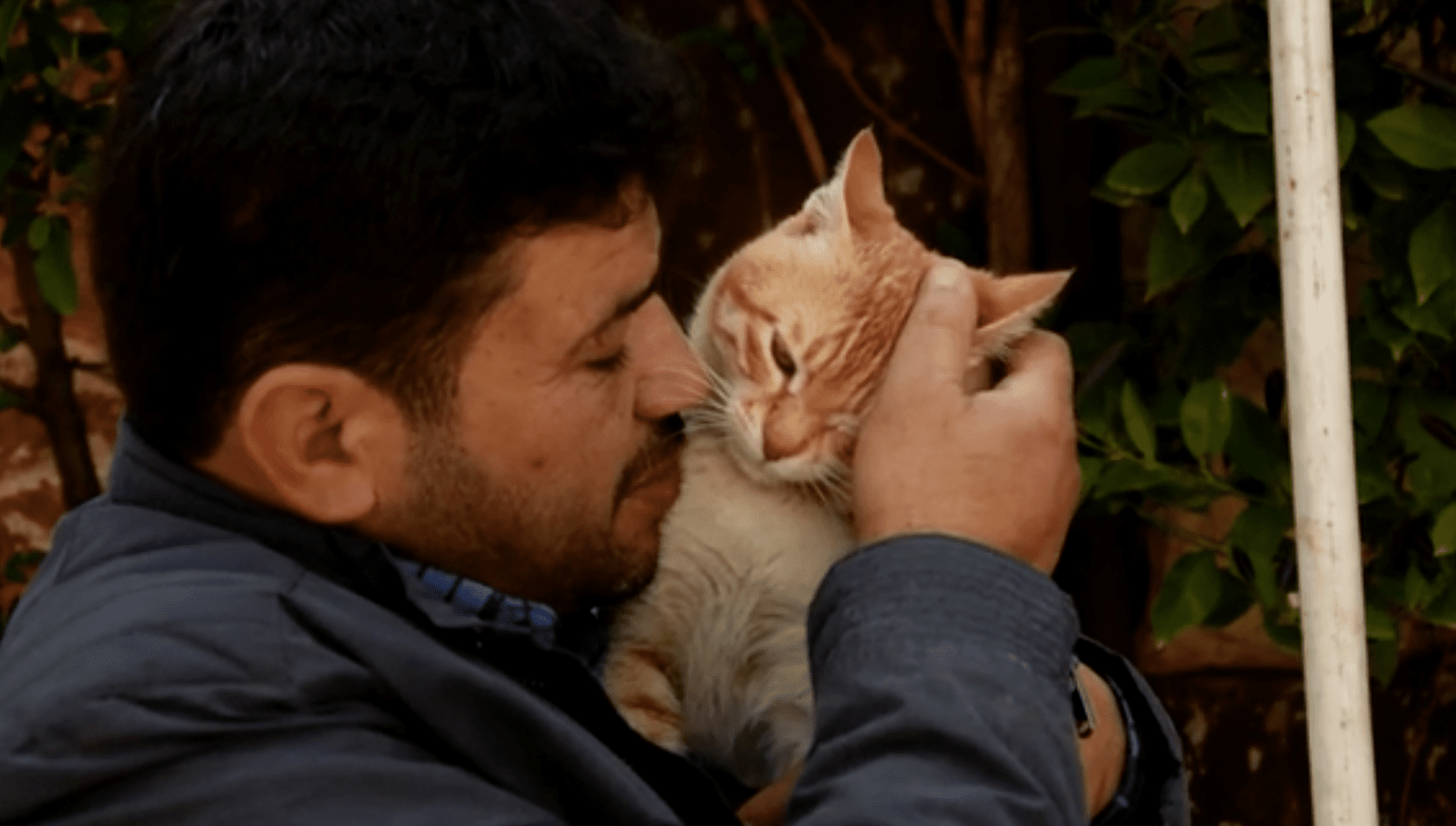 You can see for yourself the amazing work he does by visiting his Facebook page. And watch this video of his work by clicking here.
His new home outside Aleppo now has about 25 cats.  "Caring for the cats is a gateway to bringing good will to the country and build it around being more merciful," Aljaleel told NBC News during a recent interview.
"Ernesto's House" now has a new home west of Aleppo. Caring supporters from around the world have donated money and organized fundraising events in the United States and Spain to help him rebuild.
Many of the animals in his care were abandoned by those fleeing the city. His cat colony grew from a few cats to 170. "As people were fleeing and leaving their neighborhoods, the cats started to come to my area because I was already feeding some," Aljaleel told NBC.
Syrian and then Russian aircraft targeted the area where the first Ernesto's House was located. It was destroyed in November of 2016 and most of the animals there were killed. Aljaleel's family fled to Turkey but he stayed and rebuilt his sanctuary.
About Author