Is it hot in here or is it just the hunks with cats?
Found Animals Foundation, of Los Angeles, CA has released a hunkeriffic guys and cats calendar for 2012, with photos shot by award-winning fashion and beauty photographer, Adam Bouska of  the "No H8" campaign.
The eye-catching calendar will be sold in retail outlets and online, and will help raise funds for organizations helping animals. FAF is donating 10,000 calendars to rescue groups and animal welfare organizations across the country; those organizations will be selling the calendar as a fundraising tool and 100% of the proceeds from sales will go to those organizations. $1 of all online sales (from Amazon and Calendars.com) will go back into Found Animals' cat-focused initiatives (i.e. spay/neuter, adoption and microchipping). Orders can be placed online through the foundation website's 6 Packs 9 Lives Order Page, where the calendars are currently on backorder.
As part of its mission and array of services, the Found Animals Foundation operates the Adopt & Shop pet store at the Lakewood Mall, in Lakewood, CA. The shop sells boutique quality pet supplies and serves as a retail adoption location for shelter pets. See our story, Adopt & Shop Pet Boutique: A Showcase For Shelter Animals for more on the shop and its success with shelter pet placement.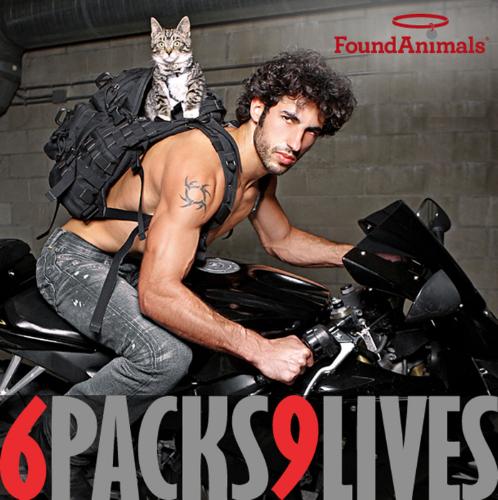 Found Animals Foundation is a privately funded Los Angeles-based nonprofit organization dedicated to animal welfare issues and led by business and medical professionals. The Found Animals team works directly within the animal welfare community to improve animal care center processes, fund pet sterilization research, promote effective animal welfare policy, and provide funding to area animal care centers and spay/neutering clinics. The organization also sponsors and promotes pet adoption, spay/neutering, micro-chipping programs, and various animal and pet-related events.
About Author