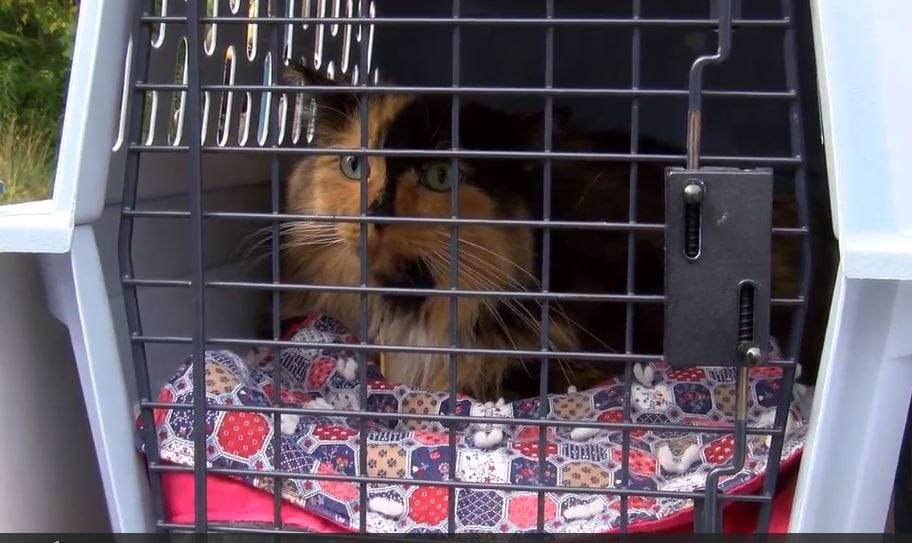 For more than ten years, the Village of Omena has had a four-legged mayor and July 21 saw 9-year old Sweet Tart become their fourth mayor.
The Omena Historical Society uses the election to raise money for its endowment fund. This year there were 7,000 votes cast, each attached  to a $1.00 donation.
"This is by far our largest total," said Keith Disselkoen, the society's president, told UpNorthLive. "We suspect that there were many votes coming from outside of the immediate area because of our internet reach and because of our publicity and because of the ability to receive votes from PayPal. It's really expanded the number of people that have participated."
There was tough competition this cycle with 13 dogs, two cats, a goat, a chicken and a peacock all vying for the position, though no one ended up a loser.  All contenders were awarded seats on the city council. While there will be limited duties for the mayor, Disselkoen shared, when asked about officially signing documentation, "They have their paw. We accept paw prints. Legal documents can be executed with a paw print."
As mayor, Sweet Tart, who prior to winning her new position was the village's vice mayor,  will hold the office for three years, until the next mayoral race in 2021.
About Author