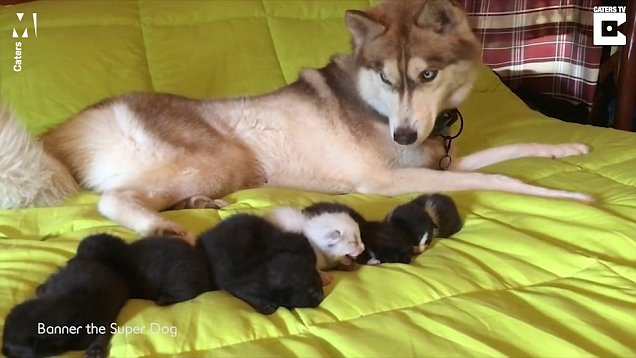 When Whitney Braley's service dog suddenly became distressed, to the point of pulling on her dress, she knew something was wrong.
"(Banner) was telling me to go with her, so I decided to just follow along. She raced into the woods and began circling this cardboard box. I had no idea what would be in there," Whitney shared with Caters News Agency.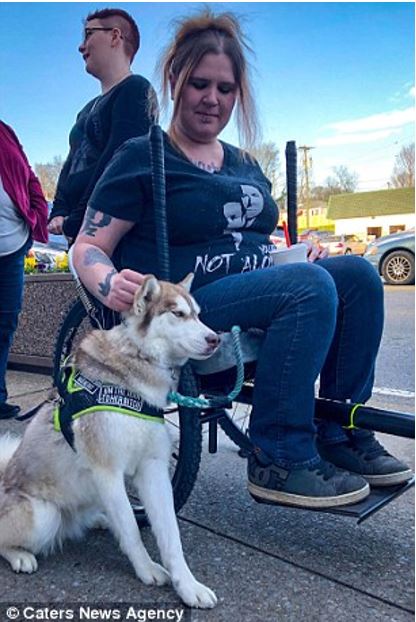 "But when I opened it up, Banner dived straight in and pulled out this tiny white kitten. I was shocked. They weren't making any noises, so I thought they might be dead. But they were all alive."
The seven newborns were taken inside, but Banner was not going to let her new, tiny wards out of her sight.
"She won't leave their side. You can see her watching them all the time and counting them to make sure they're all still there. She lays down with them, cuddles with them and takes naps with them. 'She is like their adopted mum and she sees them as her babies."
"She is a really maternal and loving dog. I've never met another dog like Banner. The kittens are really lucky. If she didn't find them, there is no way they would have made it. It makes me feel sick to think someone just left them out to die like that."
Whitney will continue, with Banner's help, to care for the kittens until they are old enough to be adopted.
Keep up with Banner, the heroine Husky, and her kittens on Banner's own Instagram account.
About Author