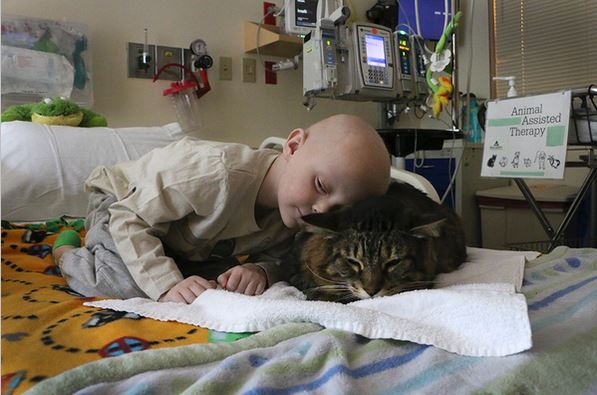 .
Portland Business Journal writer Elizabeth Hayes and photographer Cathy Cheney visited local Portland, OR hospitals for a story on the benefit to patients from visits by therapy pets. Ms Hayes wrote: "Cathy Cheney and I got to see many faces light up as dogs and even a cat were brought into patients' rooms and walked past nurses' stations. Each of these animals seemed to understand their purpose and brought with them an aura of calm and, of course, unconditional love."
The photos shown here feature a cat named Huck Finn, who brings comfort and smiles to young patients at Doernbecher Children's Hospital. Other photos show dogs visiting Doernbecher Children's Hospital, Randall Children's Hospital, Legacy Good Samaritan and Providence St. Vincent Medical Center .
Read the full story and view the photos: Meet the dogs and cats that help heal sick Portland kids.
For more on the topic, see Elizabeth Hayes' feature article, Can Fido have therapeutic benefits? Randall Children's study will find out.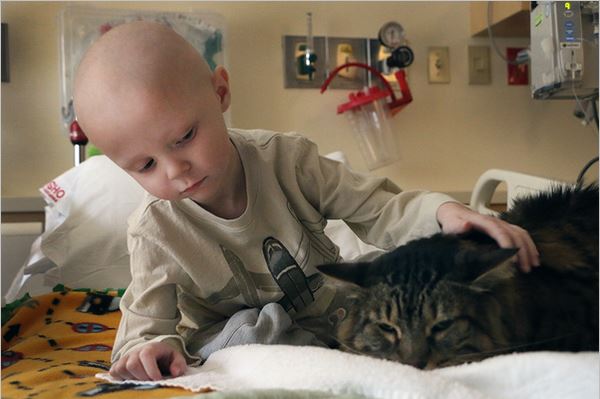 .
.
.
.
About Author