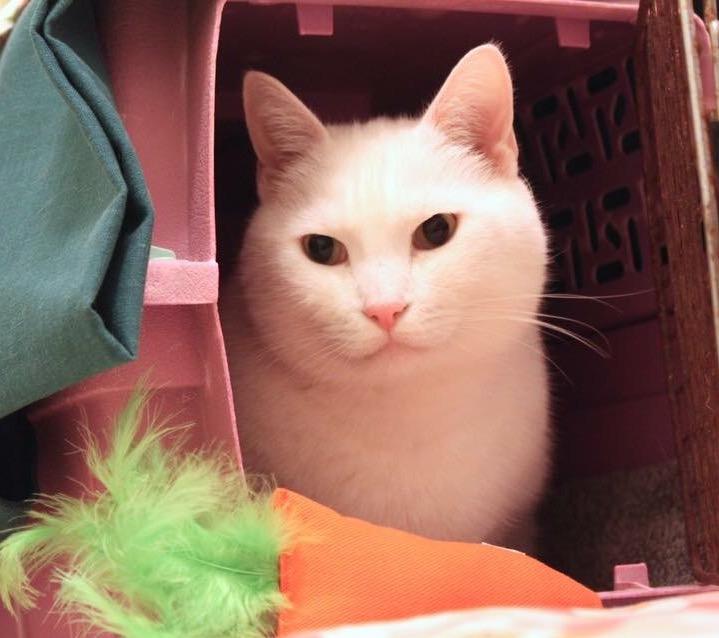 This handsome 8-year-old boy is Marleau and he is waiting for his forever home. Though his whole story is not told, perhaps not even known, this snow white cat reminiscent of the good luck Maneki-neko, needs some good fortune of his own.
Rescued by Give Me Shelter Cat Rescue based in San Francisco, whose mission is "to rescue these (every day adult and senior cats with treatable medical and behavior conditions that are being euthanized) cats and place them into loving permanent homes," Marleau's adoption page shares the following:
Hi! My name is Marleau and I'm a sweet boy. I've previously lived with small cat friendly dogs and other kitties, we were all furiends. I'm highly motivated by wet food. Open can = cat love! When we first meet it's a great way to make friends with me. I eat a special diet for my urinary tract health. I'm also deaf so if you're a fan of loud music and love cats we could make a great pair! Adopt me!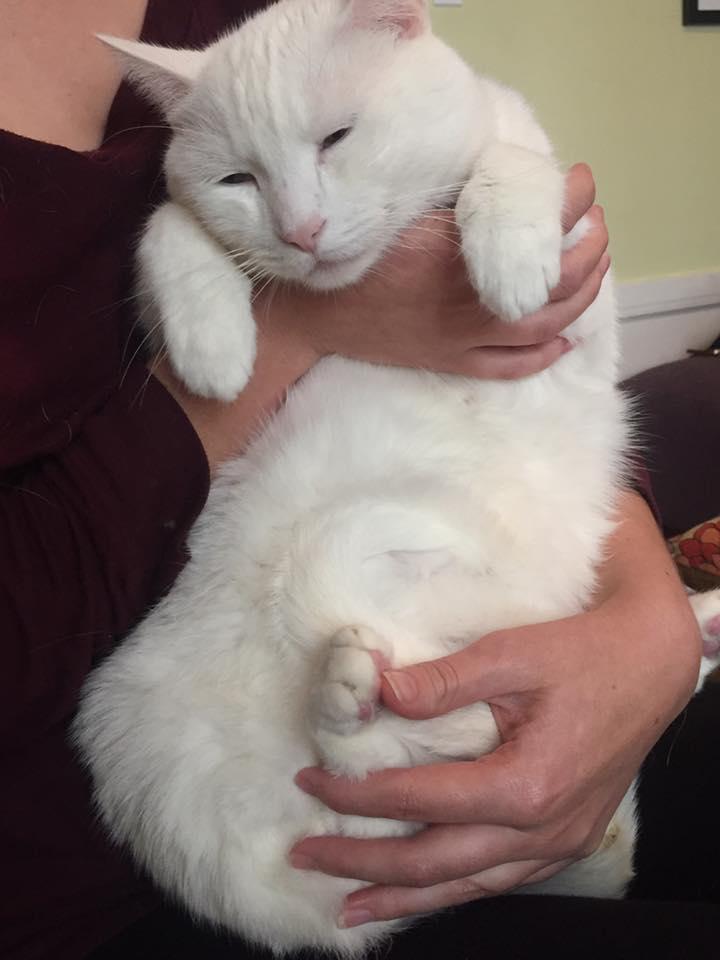 Although he is deaf, he communicates in other ways, including blinks, and gets along famously with other cats and dogs.  While he appears shy at first, food is the perfect icebreaker for him and the way to his heart.  He will also fall asleep in your arms.
Let's start out the New Year right and see this kitty find a forever home. To find out more about Marleau and/or to adopt him visit givemesheltersf.org/adoption/cat.php?id=10334