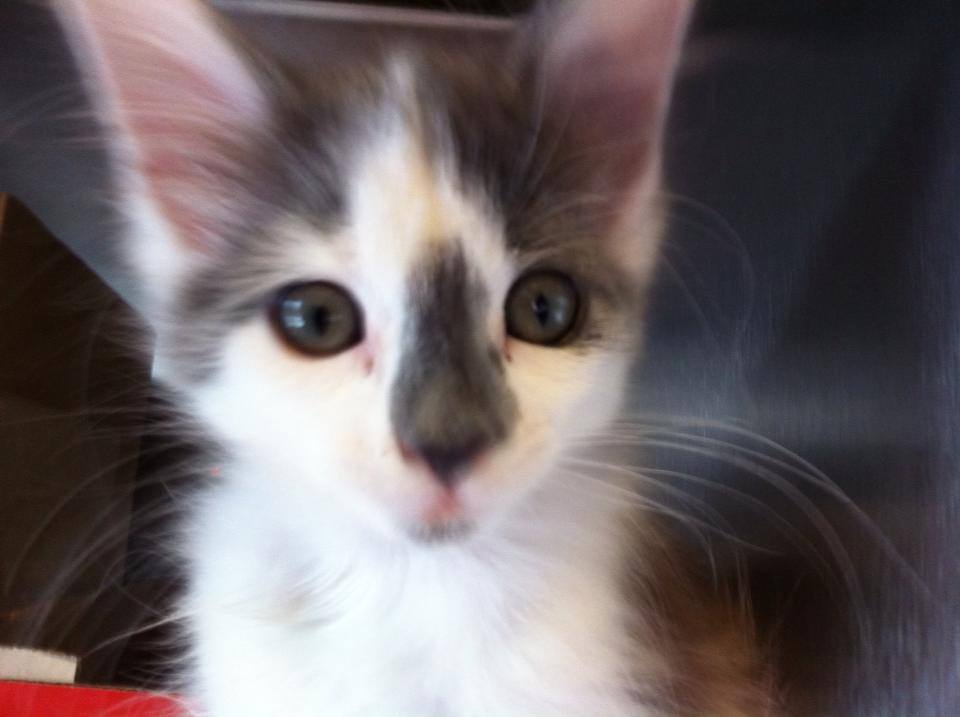 A kitten is in safe hands, and appears to be unharmed after being used to make a video by two teenaged girls who, at the very least, exercised exceedingly poor judgement. We do NOT include the video here.
Two 15 year old girls from South Portland, Maine posted the latest 6 second Vine kitten cruelty video to make the news to Twitter last Friday, and the incident is far more disgusting than that from the recent Vine video with a South Carolina teen boy kicking a kitten off a porch.
The girls seemed to think it was funny to place an innocent and helpless 8 week old kitten into a microwave oven and turn the deadly cooker on. The brief video, with an edit break in the middle, shows one girl putting the kitten in the microwave and turning it on and the second part shows the second girl letting the kitten out. The poor kitten can be seen going around on the carousel, and acts highly distressed as it rushes out of the microwave oven. There is a burst of laughter before the kitten is let out of the microwave.
Fortunately, the kitten was not inside long enough to suffer dire consequences, and she (?) is safe now.
Several local teens told their parents about the video after seeing it online, and the South Portland Police received numerous tips and complaints.
Police began an investigation on Friday and the girls were issued summonses for animal cruelty today.
Police say the investigation is ongoing, and the case will be referred to the Cumberland County District Attorney's Office for review and consideration of the appropriate formal juvenile charges.
The family that owned the kitten agreed to turn it over to Animal Control, and it is now in the care of the Animal Refuge League of Greater Portland.
The Animal Refuge League says the kitten is doing well and appears to be ok. It will have a veterinary exam on Tuesday.
The kitten is expected to be made available for adoption as early as next week.
Animal Refuge League community relations manager Lynne McGhee told the Portland Press Herald that the case provides a great opportunity to educate young people about their online habits, saying "I'm sure this was a way for them to joke around and try to be silly but they put this animal in danger."
The story is being covered across Maine media outlets today, with today's piece in the Portland Press Herald and reports on all the major TV news programs tonight.
We have chosen to run the report from Channel 6, because they do not show the video or any still images from it, saying they want to avoid gratuitous use of the footage.
We have seen the video and it is sickening. The girl who posted it at Twitter removed the original, but copies are still available online.