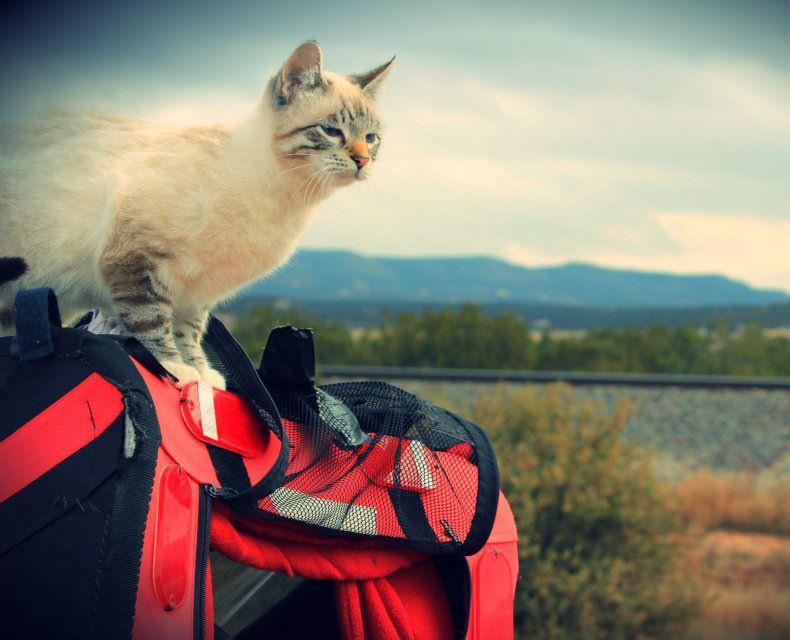 We only learned in recent days about  Ted Brady and his cat Pikachu's cross country journey to raise money and awareness for the ASPCA and local shelters; and it was with a sinking feeling that we saw a headline this evening saying a young man on a cross country bicycling tour had lost his cat.  The two have biked for two months, while meeting people, engaging a following online, and posting videos of their adventure. Now Pikachu has gone missing during a stopover at Albuquerque NM. Ted is, understandably, very concerned and is mounting a search for his companion.
The journey began in Bartlesville OK on October 19, and the travelers arrived at Albuquerque on December 6. Then Pikachu went missing earlier this week. Ted told a TV reporter today, "He's my best buddy and we go everywhere together. The bond that you share with your pet, it's more than just a pet. It's your best friend." Commenting on the search for Pikachu, he said."We've been completely devastated. I'm out here every single day since then 8 in the morning til sunset."
___
Travel Kitty and Futurama: Pikachu chills with Futurama playing in the background, on the day the twosome reached Albuquerque, December 5.
__
Ted and Pikachu, with their rig, on a  stop to visit with shelter workers and animals, while biking through Texas.
___
Pikachu in his chariot, November 5: This video shows Pikachu  looking very happy in his cozy and padded travel trailer.
_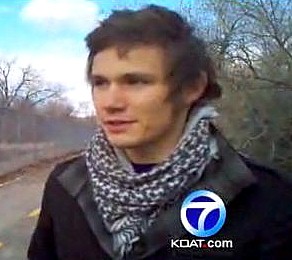 Local residents are helping Ted in his search for Pikachu, and a local TV station ran a feature on Ted and Pikachu tonight, in an effort to highlight the search, and hopefully, to help find the missing cat. Ted has suspended his travel plans and says he will not leave Albuquerque without finding Pikachu.
Click to see the Map of the projected path of the journey.
All photos and videos by Ted Brady.
About Author