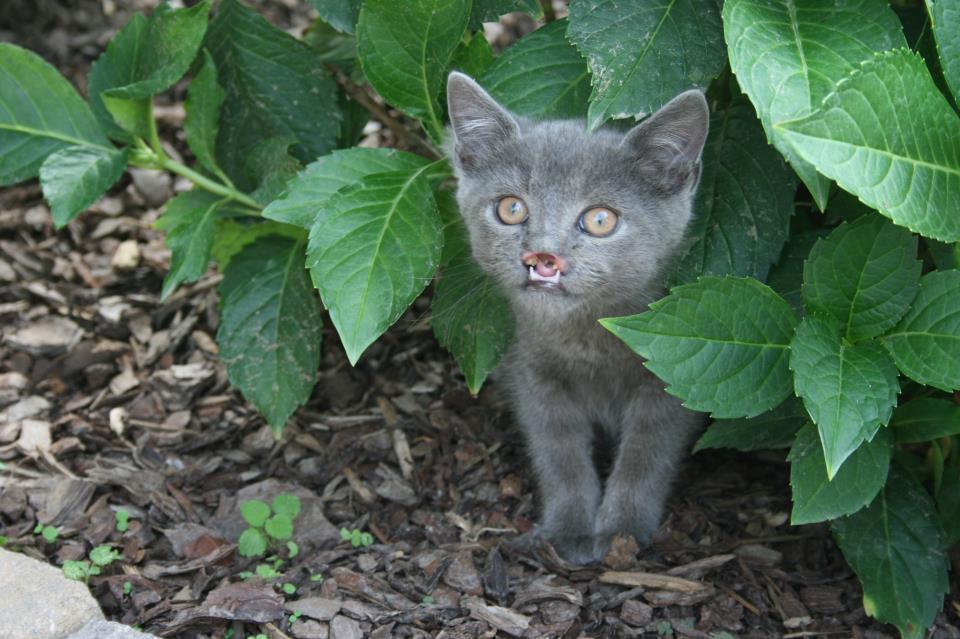 "Hi, my name is Lazarus and I am a very special kitty. I was found wandering around Johnson City, Tennessee and was rescued. I have a very severe bilateral cleft palate and cleft nasal area. Because my cleft is so extensive, the doctors are shocked that I am alive. I guess you could say I am a miracle kitty. Even though I have a very noticeable disability, I am very playful, loving, and exceptionally sweet. I have learned to eat and do all of the necessary things kitties must do."
Lazarus was rescued from the streets of Johnson City, TN earlier this month by an Eastern Tennessee State University student who turned the then-10 week old special needs kitten over to a faculty member working in the school's special education program who sometimes helps with animal rescue cases. Lazarus' caregiver wrote at the Care for Lazarus Facebook page, " Vets that have been involved in initial conversations about his care state that he is rare and that most animals with as extensive of a condition as he has would be dead. He is truly a miracle." The kitten was referred to a soft tissue surgeon and is expected to undergo several corrective surgery procedures. Given the great expense of the surgeries, the kitten's caregiver, Cynthia Chambers,  has a devoted bank account and a  FundRazr online donations page to raise funds for his medical care. The treatment process has already begun, with medications, but doctors recommend waiting another 5 months before surgery, to give the kitten time to grow.
Cynthia was quoted in a feature on Lazarus in the Johnson City Press. "When Tabetha [Wynn] found the kitten he had a lot of fleas, he had bone exposure on the top of his mouth, and since the time that I received him he's been eating really well, so addressing malnourishment. He's also been on medication that has allowed soft tissue to grow at the top of his mouth," she said.
Cynthia's dual interests in special education and animal welfare come together with Lazarus, who may someday have a job helping children to understand and respect others, and to feel good about themselves. "I'm a professor in the special education program and so working with individuals with differences is some of the things I do, and building awareness related to disabilities," she told the newspaper. "And for Lazarus, he can be a really unique tool for helping children without disabilities understand differences and similarities and how we're really more alike than different. And he can also be used with, let's say, children who have cleft palates and kind of watching his process and feeling some type of connection with this kitten."
The kitten's Facebook page includes a number of photos of the cute, special boy, along with updates on his life and care.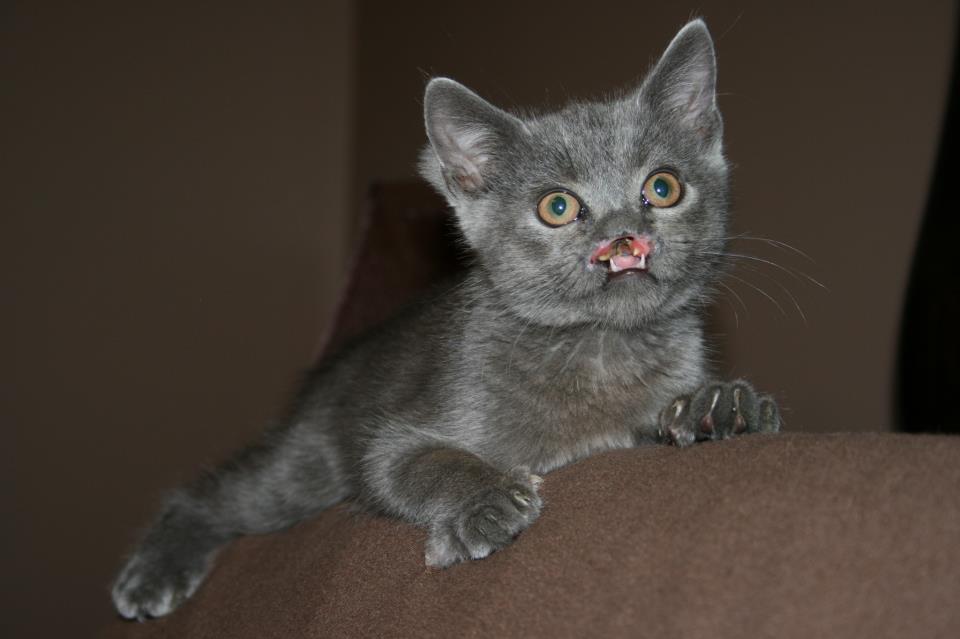 ..
.
Videos from Septmber 19 and 20, respectively.
Lazarus
[jwplayer config="Custom Player2″ mediaid="28274″]
Lazarus at play.
[jwplayer config="Custom Player2″ mediaid="28272″]
.
<via>