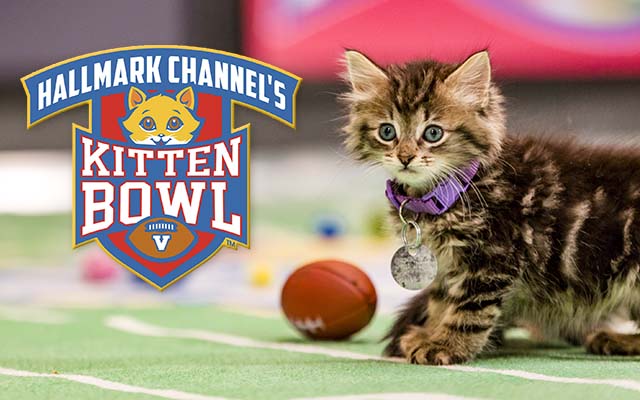 Are you ready?

Hallmark Channel is once again treating cat fans to Kitten Bowl V on Sunday, February 3.  North Shore Animal League is hosting the game and encouraging all fans to get together and have Kitten Bowl parties on the big day.
This year's game have four teams contending for the title; Last Hope Lions, Little Longtails, North Shore Bengals, and Pouncey Panthers.  Biggest question will be among the players, who will take home the MVK (Most Valuable Kitten) prize?
And as a special treat, you can even create your own Team Cards featuring your favorite kitty players!
So make sure you get it on the schedule, and if you can't wrest away the remote during that "other" bowl game, set your DVR to Hallmark Channel for Kitten Bowl V. Check your local listings for show times.
About Author