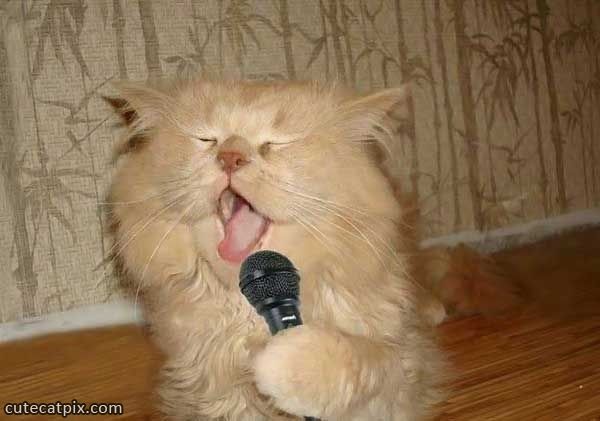 If you ask anyone to name the "best" or "top ten" of anything, regardless of to whom you speak, their lists will have some similarities and some great differences.  If those people are in the same room, you could be in for the great debate.  Not the greatest debate of all time.  That will have to be another discussion.
So, perhaps it is best to simply list out what others have compiled in an effort to be as fair and square as possible.  Here we go:
"Cool For Cats", Squeeze (1978)
"Cat Scratch Fever," Ted Nugent (1977)
"The Lovecats," The Cure (2011)
"The Lion Sleeps Tonight," Tokens ( 2001, original recording by The Weavers, called Wimoweh, 1955)
"Nashville Cats," The Lovin' Spoonful (1966)
"What's New Pussycat, Tom Jones (1965)
"Pads, Paws, and Claws," Elvis Costello (1989)
"Cat on Tin Roof," Blonde Redhead (1998)
"Phenomenal Cat," The Kinks (1968)
"Alley Cats," Hot Chip (2010)
The above list was from CatTimes who created their own list in-house.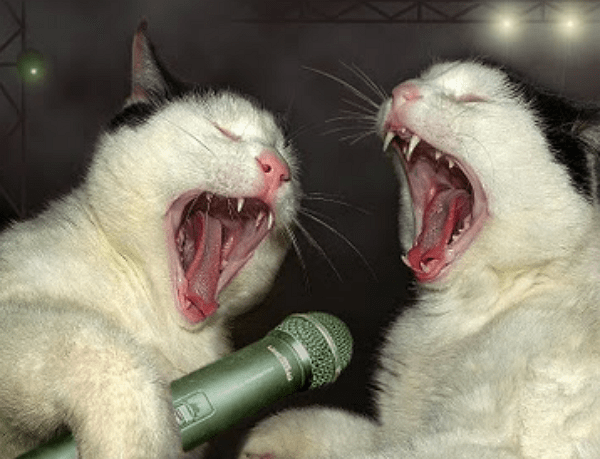 Catster has these ranked.  They actually did their in-house top 20, researching back 60 years:
"What's New, Pussycat?," Tom Jones (1965)
"Look What the Cat Dragged In," Poison,  (1986)
"Cat Daddy," Rej3ctz,  (2011)
"The Siamese Cat Song," Peggy Lee (1955)
 "I Taut I Taw a Puddy Tat," Mel Blanc (1950)
Purina Cat Chow commercial,
"Year of the Cat," Al Stewart, (1976)
"Stray Cat Strut," Stray Cats (1982)
"Cat's in the Cradle," Harry Chapin (1974)
"Mean-Eyed Cat," Johnny Cash (1960)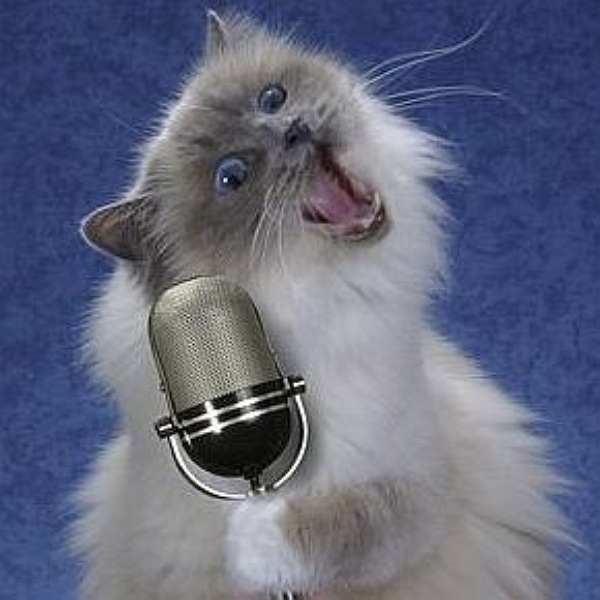 (Photo: postbourgie.com)
CatChannel requested cat lovers to choose their favorite cat songs of all time.  Interestingly enough, it appears that television viewing is also popular among cat lovers:
"Ev'rybody Wants to Be a Cat ," Phil Harris from the Aristocats film soundtrack  (1970)
"The Siamese Cat Song," Sonny Burke and Peggy Lee from the Lady and the Tramp film soundtrack (1955)
"Meow Mix Theme" advertising jingle, Linda November
"Year of the Cat," Al Stewart (1976)
"Soft Kitty," children's song popularized by Big Bang Theory
"Calendar Cats," Purina Cat Chow (1978)
"The Love Cats," The Cure (1983)
"Smelly Cat," performed by character Phoebe Buffay on Friends (1995)
"Memory," Cats, (1981)
"What's New Pussycat?," Tom Jones. (1965)
While there may be questions with regard to whether a song that used the word cat in the title or the refrain but does not actually sing about cats is a valid choice, it is still clear they are references to them, even if only in name.  It is interesting to see that given the diversity of the selected websites demographics, there are several songs shared by the lists with "What's New Pussycat," being the standout, but it is interesting to see that across a variety of genres and eras, cats seem to have that special something that makes everyone want to sing.