The Topiary Cat has his own holiday card, and it's magical, just like him.
The Topiary Cat is the creation of artist Richard Saunders. The very first surrealist image of the Topiary Cat created by Richard, below, was based upon a photograph he had taken of Hall Barn, Beaconsfield, with a photo of Tolly, his Russian Blue Cat.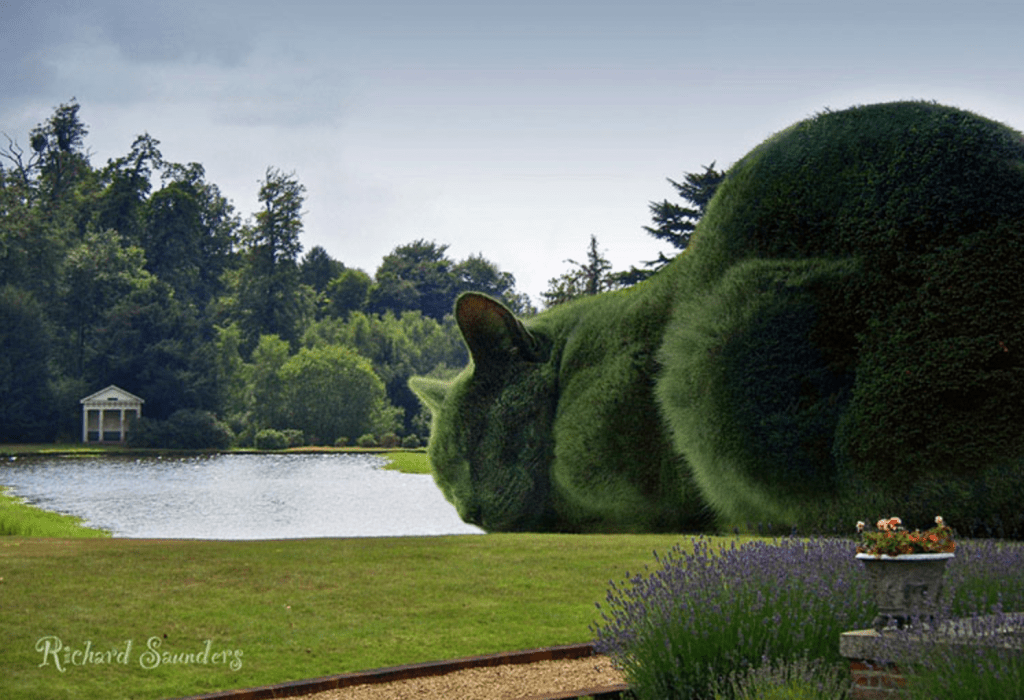 Another very popular image was this one of  the Topiary Cat meeting a friend over an ancient wall. The wall is actually the postern gate at Hertford Castle, England. In all of these images, the giant realistic cats dominate the landscape and buildings.
We also like this one. It's very romantic and other worldly.
If you want to learn more about the magical world of the Topiary Cat, you can visit the Topiary Cat online or the Topiary Cat's Facebook page.
About Author