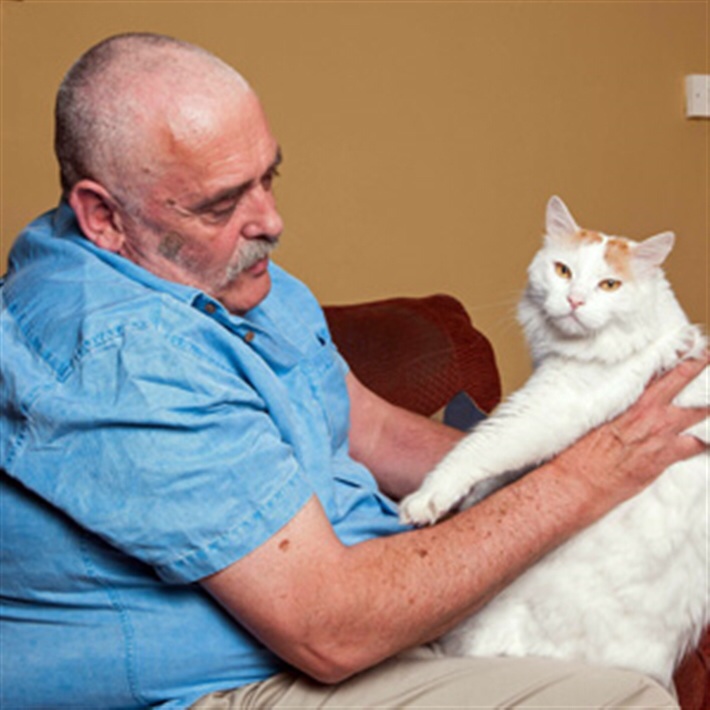 Elias is a caring companion who serves as a therapy cat for his Army veteran petdad, who suffers from PTSD.
For Army veteran Jack Dignam-Thomas, of Hillesden, Buckimghamshire, UK, three-year-old Elias is more than a pet. He is a vital link to the world when he becomes consumed by the painful effects of post-traumatic stress disorder.
When his symptoms start, Jack can spend long periods of time withdrawing into himself, and it is then that Elias steps in.
By jumping up and demanding fuss and attention, Elias can bring Jack round and help him engage once more in everyday life.
Elias is the treasured companion of Jack and his wife Sally, and he is a finalist for Cats Protection UK's 2014 National Cat Awards in the Most Caring Cat category. The awards categories will be judged at The Savoy Hotel in London on August 7.
The National Cat Awards are designed to celebrate the extraordinary tales of survival, companionship and bravery in the feline world.
http://youtu.be/14brKytFfK4
About Author