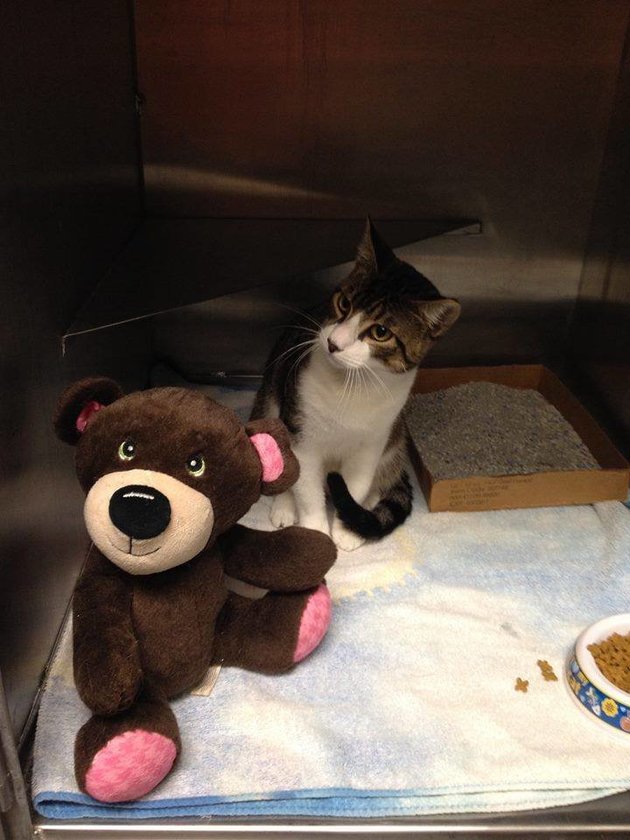 A special cat named Enrique has a chance at a loving home, thanks to the kindness of a homeless woman.
Timo the Ragdoll cat has got a new friend, a big, soft teddy bear. Teddy is even allowed in Timo's hammock!
Little Bella the kitten cuddles her teddy bear while sleeping all snuggled up in her cherry pie bed, in a deliciously cute cat video!