Who says cats don't like water?
She did what so many of us would like to do, quit her job and took off sailing around the world, but in 2013 that she found herself with a first mate in 6-month old rescue Amelia.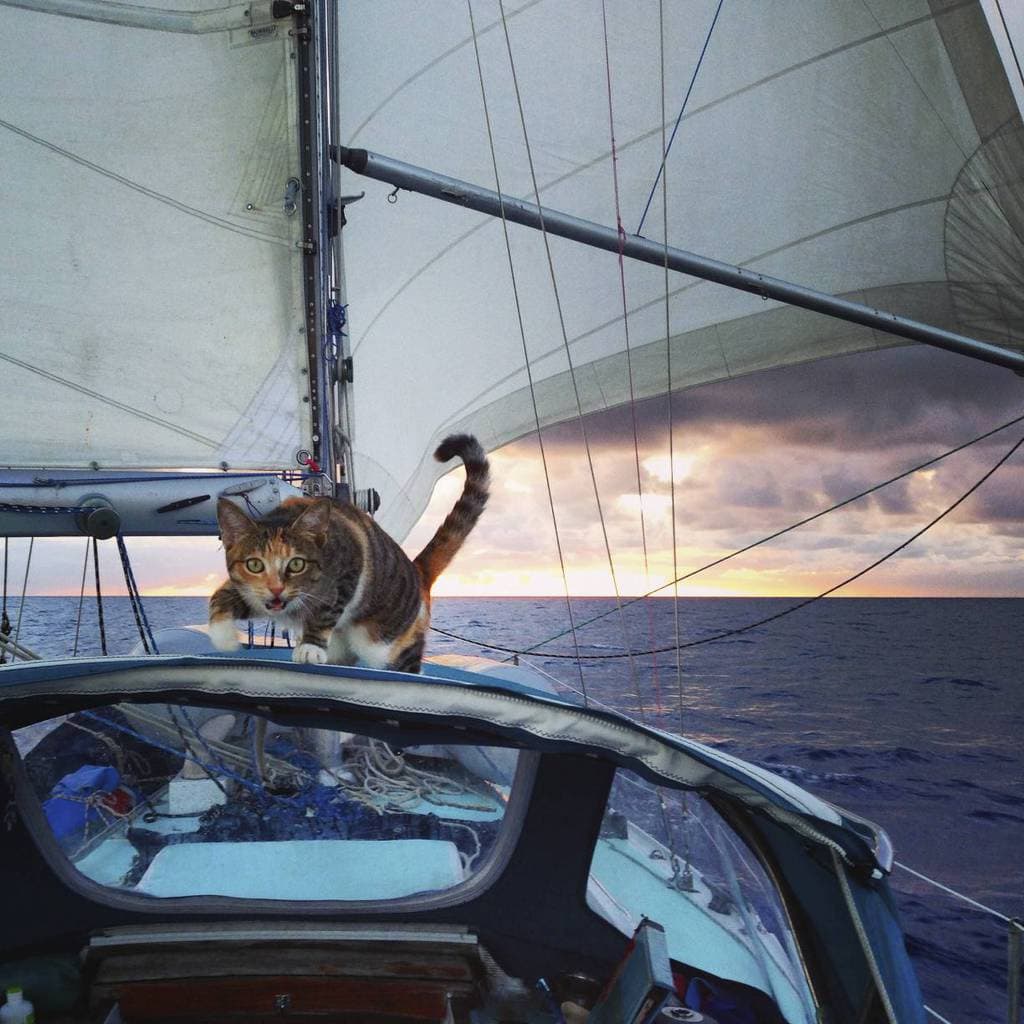 It's a widely accepted fact that cats don't like water, but that hasn't stopped Amelia from joining Liz Clark on her sailboat for the past four years.