Eddie's sniffometer goes all the way to Yum! when there's chicken for dinner.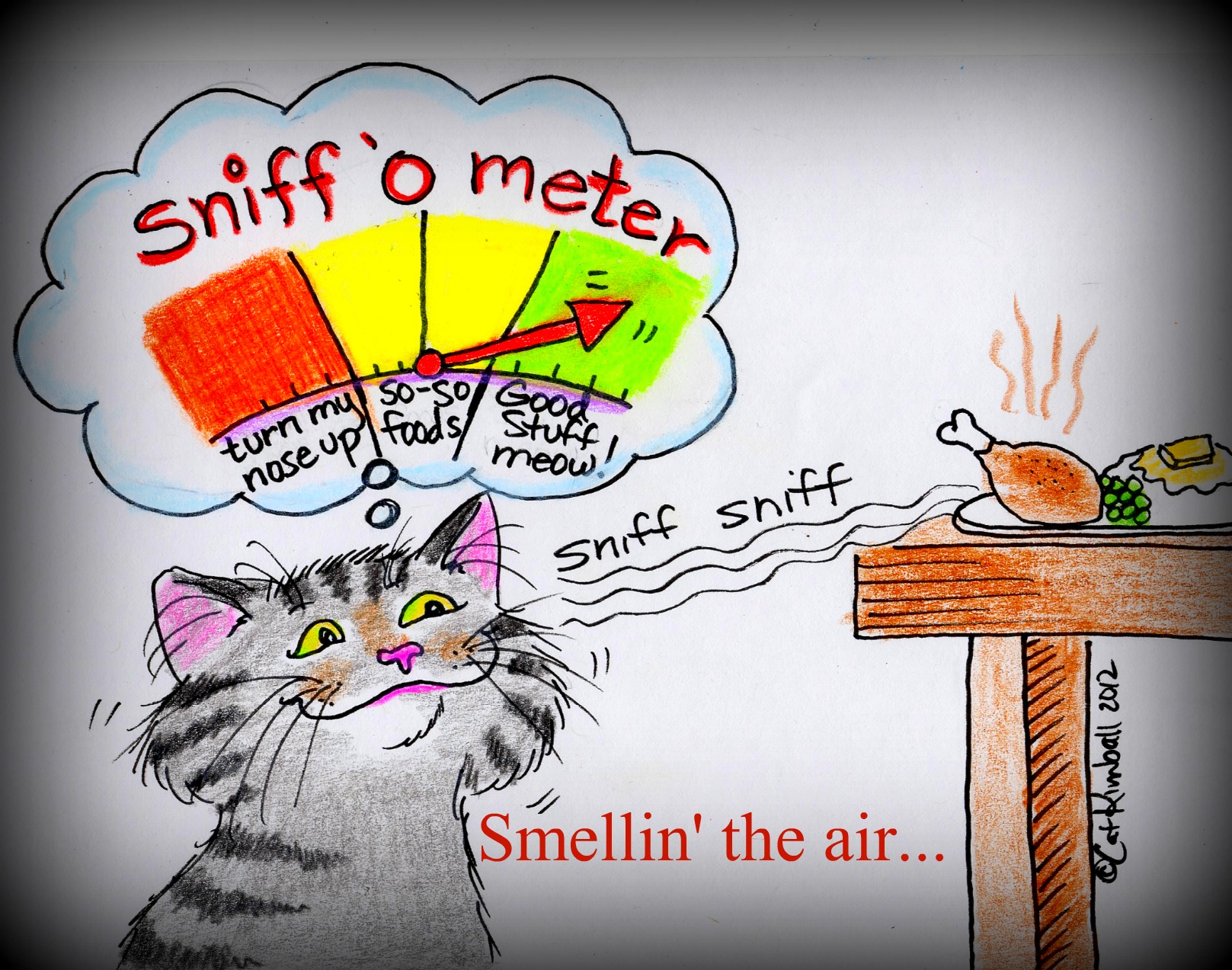 Cat-Toonz drawing for Life With Cats by Cat K
You can see more at Cat's Cat-Toonz blog and at her Facebook page, Momma Meow's Cat-Toonz.
Cat Kimball draws cute custom pet portraits. You can contact her at [email protected] or call (360) 736-2683.
About Author