"Hang in there" is fine for motivational posters but, in life, sometimes you're just left hanging.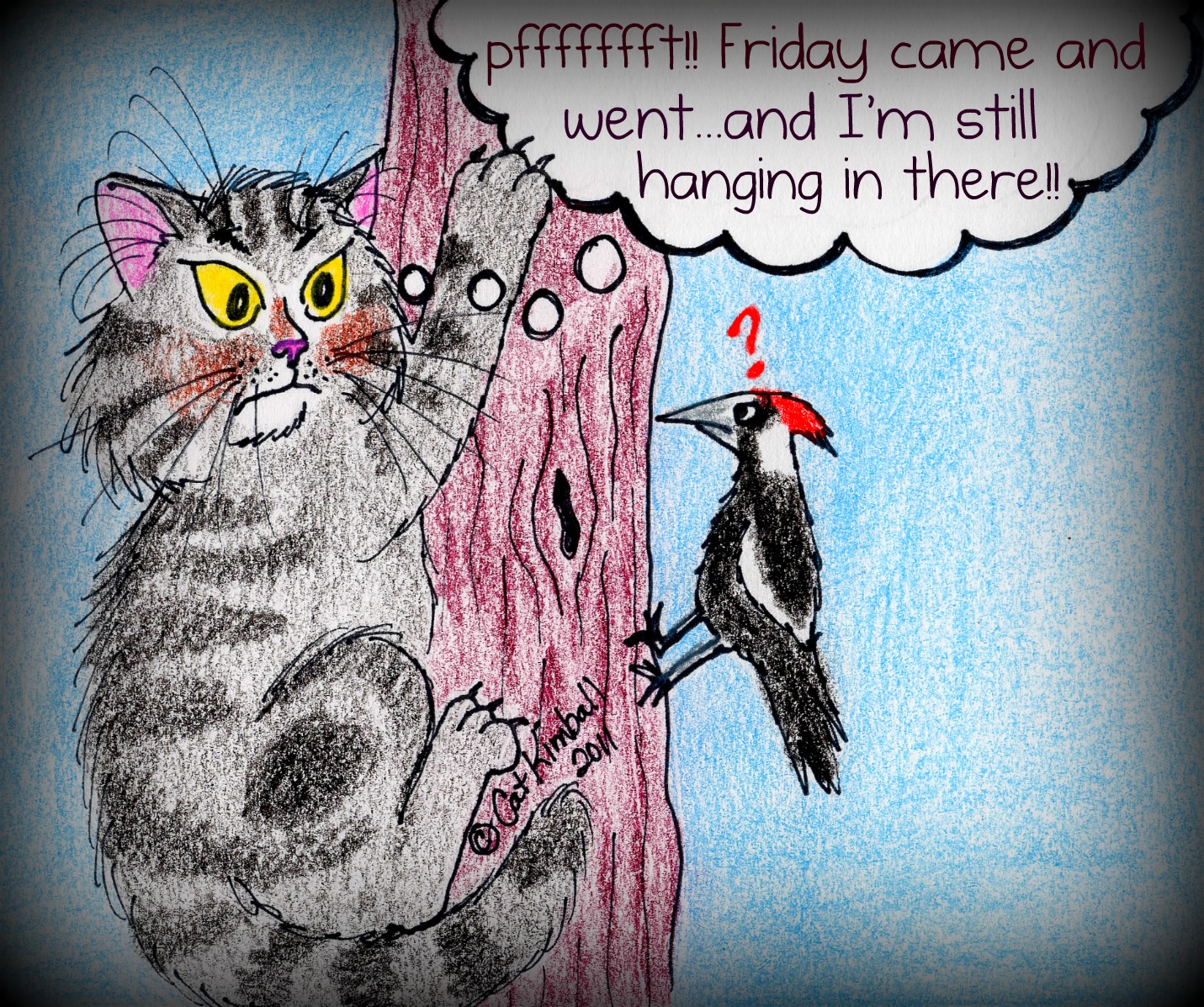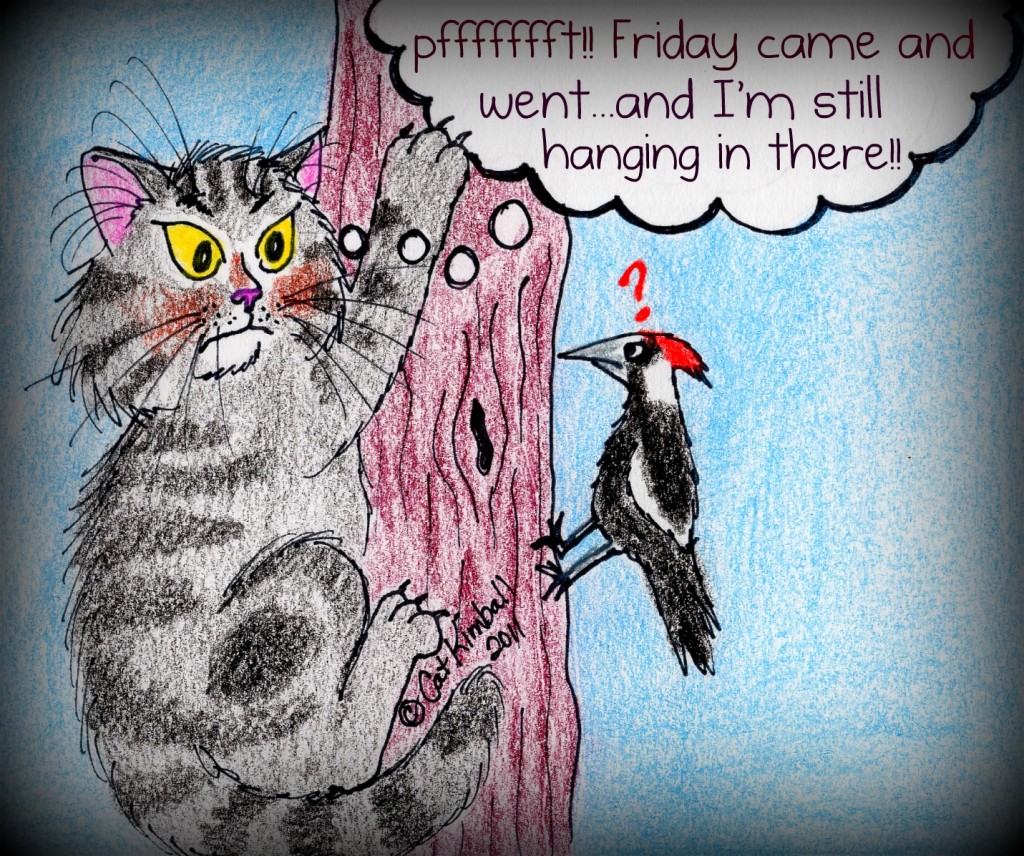 Sunday Funny for Life With Cats by Cat K.
You can see more at Cat's Cat-Toonz blog and her Facebook page, Momma Meow's Cat-Toonz.
In addition to her cat-toonz comics, Cat does custom pet portraits and decorated tiles. You can contact her on her pages, if you want cute drawings of your own cats done. We'll be happy to put you in contact with her if you write us here.
About Author