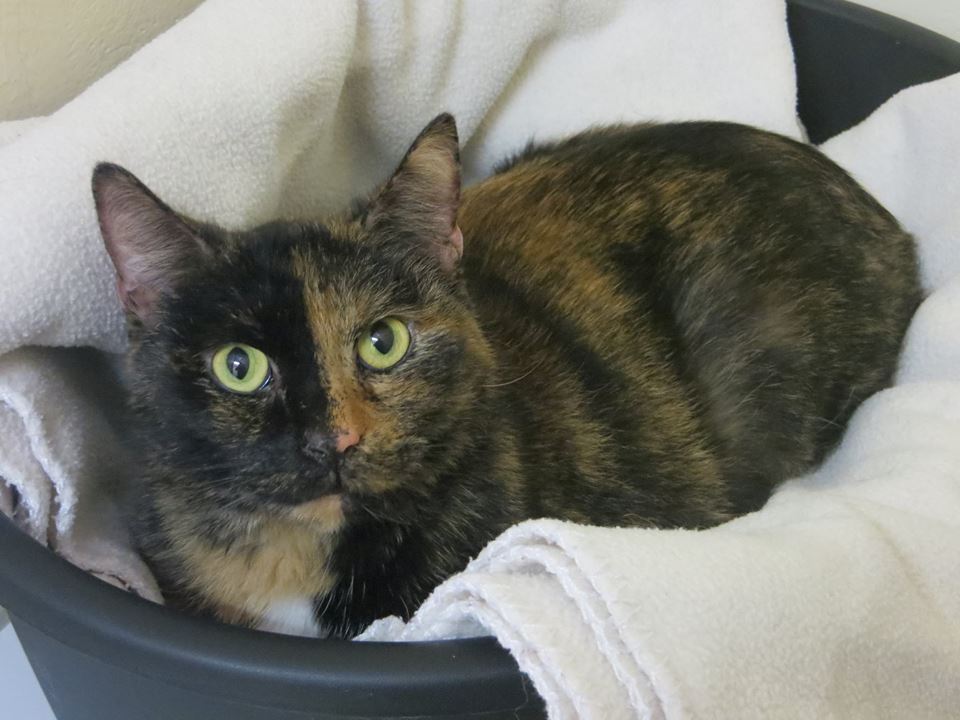 A strikingly beautiful and distinctively marked chimera, or 'two faced' cat was found on the street last week looking somewhat the worse for wear, but she is safe and well cared-for now as shelter staff search for her family before offering her for adoption if they do not come forward.
The Scottish SPCA shared kitty's photo to Facebook yesterday, saying: "We're trying to trace the owner of this striking cat. She was rescued from Ann Street in Dundee last week after she was found a bit worse for wear."

With more than 1k 'likes' and over 750 shares, the cat has been fairly widely seen and has sparked lots of commentary, with some commenting on her unusual good looks and others trying to network for similar-looking lost pets or to help find her family, if she has one. The comment thread attached to the SSPCA's original post includes some efforts to match the cat with known missing pets, but so far there has not been a successful match there.
The SSPCA Angus rescue and rehoming centre is calling kitty Betty and says she is fully recovered now and doing well.
Staff at the centre are smitten with the displaced girl.
"Betty is a lovely cat," SSPCA Animal Care Assistant Dale Christie told STV.
"She was a little shy at first but she likes to cuddle up and have a wee cup of tea once she's gotten to know you.
"Her unique markings are because she's a 'chimera' cat and basically at one stage before birth she would have been two different cats that then sort of came together.
"You get some odd looking ones every now and then but she really is quite a beautiful example.
"We're all enjoying her company but hopefully she'll be able to find her owners. She's quite a distinctive cat and they'll no doubt be missing her."
The term Chimera is used for cats who are genetically chimeras, as well as for cats whose markings merely make them appear to have two different faces. Regardless of Betty's actual genetic status, she is beautiful and distinctive.
Betty has been kept on a 7 day stray hold but will be available for adoption if her family does not come forward before Wednesday of this week.