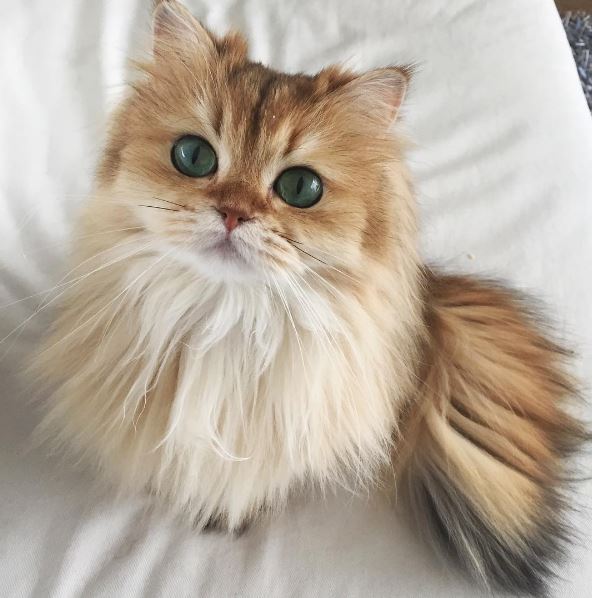 Those emerald green eyes! That silky hair. And she can't take a bad picture. Smoothie the cat is quickly becoming a social media darling celebrated for her photogenic qualities. She's been called "the most gorgeous feline in all the land."
You will not be surprised to learn that this British Longhair has her own Instagram account: @smoothiethecat.
She has 123,000 followers on Instagram. Is she really "the world's most photogenic cat?"
The UK's Metro called her "the Queen of Instagram."
Most of us still hold a special place in our heart for the ordinary moggie. But deep down inside, beneath that perfect cover girl exterior, Smoothie is just a kitty who prefers a little quality time in a cardboard box.
About Author