.
A handsome and playful little kitten with a great personality has captured the attention of staff at California shelter for a special reason – four month old Sherman is a rare male calico cat.
As most cat lovers know, the vast majority of calicos are female, with fewer than 1/10 of 1 percent being male. Male calicos are typically sterile.
The friendly boy came into the care of the Humane Society Silicon Valley, in Milpitas, California, where he has endeared himself to staff, after being transferred from another shelter in the area that was too full to keep him.
"It's like a unicorn!" Humane Society Silicon Valley veterinarian Andrea Berger said, speaking of Sherman's special status as a male calico. "I've been involved with shelters for 20 years and I have never seen one."
Sherman is ready for his forever home and will be made available for adoption on Saturday, January 31 at the Sunnyvale Neighborhood Adoption Center inside the Sunnyvale PETCO.
The Humane Society released these gorgeous photos of the cute male calico cat.
.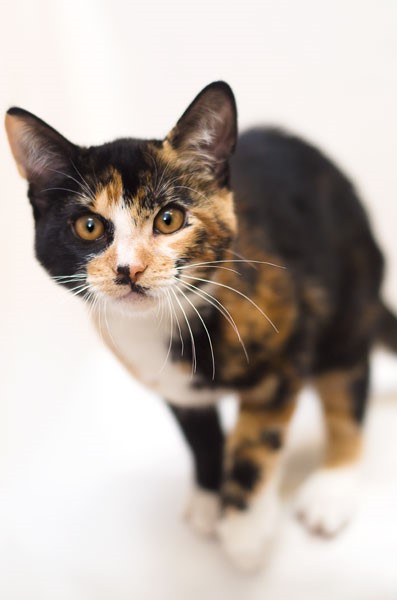 .
.