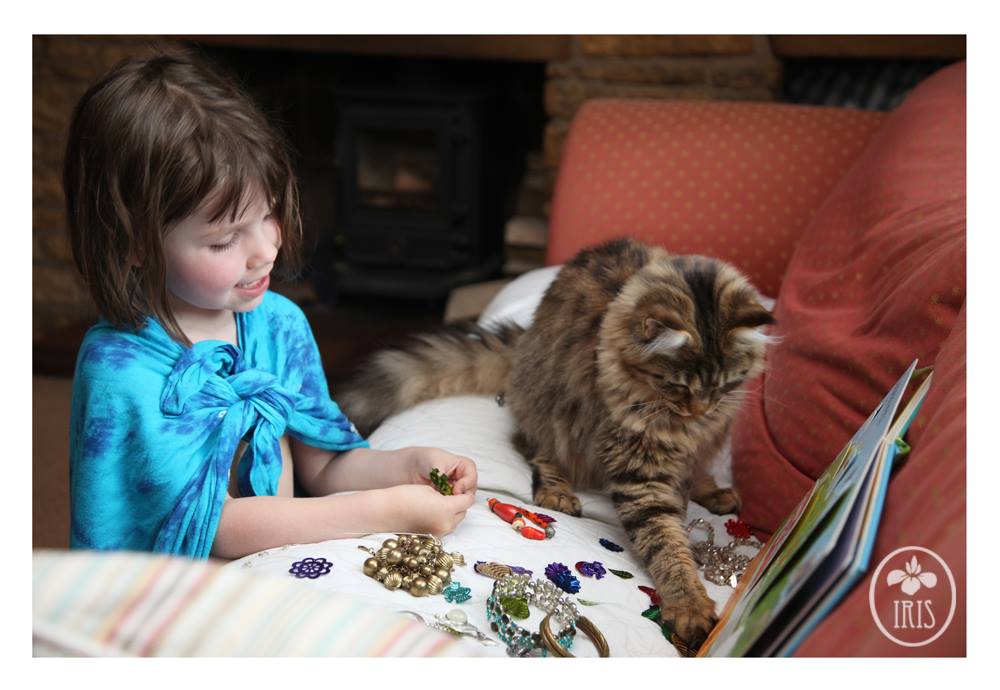 .
A very special cat is helping a little girl with autism to connect with the world.
At just 4 years old, little Iris Grace, has already made headlines for her incredible paintings. A series of photos document a new and special element in the little girl's life. Iris' life has been enriched beyond measure since a beautiful Maine Coon cat named Thula (pronounced "Too-la") joined Iris' family in February, according to her mom, Arabella Carter-Johnson. Since then, the pair have been inseparable.
"It's incredibly comforting for me to know Iris can laugh and play, just be together with no pressures, no struggles with language," Carter-Johnson told the website The Mighty in an email. "They just understand one another."
Up until last December, Carter-Johnson had given up hope on finding Iris a faithful friend. Despite her mother's efforts, the 4-year-old showed little interest in socializing — until she met a family friend's cat. And when Thula arrived a few months later, their connection was instant.
With Thula by her side, Iris wakes up easier each morning. Usually, she's nonverbal, according to her mom, but in the last few months, she's talked more and more. When Thula tries to jump on her iPad, Iris will say, "Sit, cat." The two always sleep side-by-side.
"If Iris wakes during the night, Thula is there to settle her," Carter-Johnson wrote on her blog. "It's as though she instinctively knows what to do."
Iris' mom hopes that when people read her daughter's story — whether it be about her friendship with a cat or her paintings — they'll change any preconceived notion they had about autism.
"I want people to see the potential in autistic children," she told The Mighty. "It's all about opportunities, both Iris and Thula are proof of that. Who would have thought a [little girl] would inspire millions worldwide with her paintings or a cat could ride on a bike and take baths happily with a child?"
.
.
.
.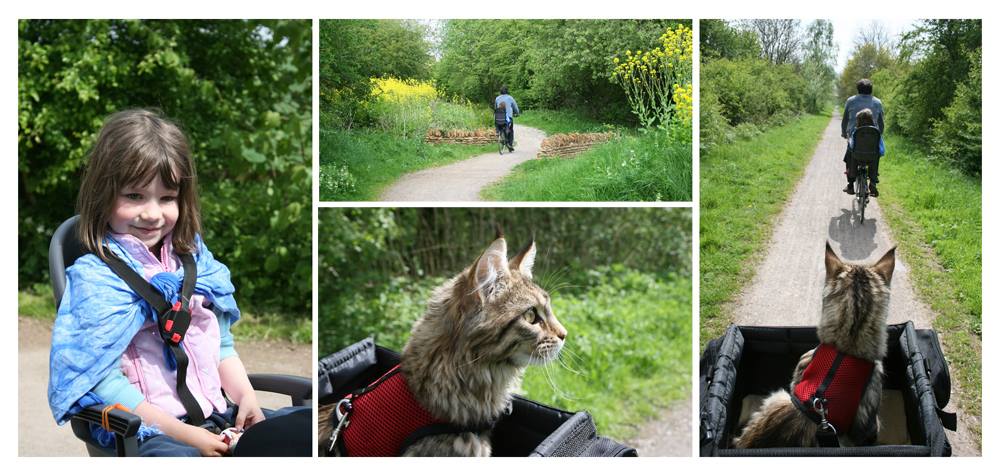 .
.
Watch this video portrait on Iris and her art:
.
.
.
.
Many thanks go to Carla Lohr of the website The Mighty, who sent us this beautiful story. You can view the story as originally published at The Mighty, with a few more photos, HERE.
Founder Mike Porath explains Why We Created the Mighty.
You can visit the Iris Grace Painting Facebook page. All photos by Arabella Johnson-Carter / IrisGracePainting.com.
About Author