My grandmother and her cat are always together. This photo book captured the everyday life of my grandmother, Misa who bends her self to the fields work with her cat Fukumaru.
Miyoko Ihara
Photographs from a little known 2011 book by Japanese photographer Miyoko Ihara are going viral and captivating viewers with the beauty of their subjects, an old woman and her cat, and the relationship between the two.
Miyoko Ihara began taking a series of photographs of her grandmother Misa twelve years ago, to document the older woman's daily life.  One day Misa found a white kitten in a shed. Like some white cats, this one had two differently colored eyes. Woman and cat became close companions, and their relationship is celebrated in the book Misao the Big Mama and Fukumaru the Cat.
The author writes:
She named the cat "Fukumaru" in hope that "God of fuku(good fortune) comes and everything will be smoothed over like maru(circle)".
Even thought she is 87 years old, she still go out into the fields everyday, and Fukumaru always accompany her.
Green fields, blooming flowers and plump fruits … in the colorful, diverse landscape, the life of an old lady and a cat is captured in the photographs.
It has been 8 years since they first met.
The grandmother whose hearing become weak and Fukumaru who has hearing disabilities are always looking into each other's eyes and feeling warmth each other.
When the white cloud float across the blue sky, the grandmother and her cat go out in the filed today too.
This photo book is full of preciousness and beauty of the daily life.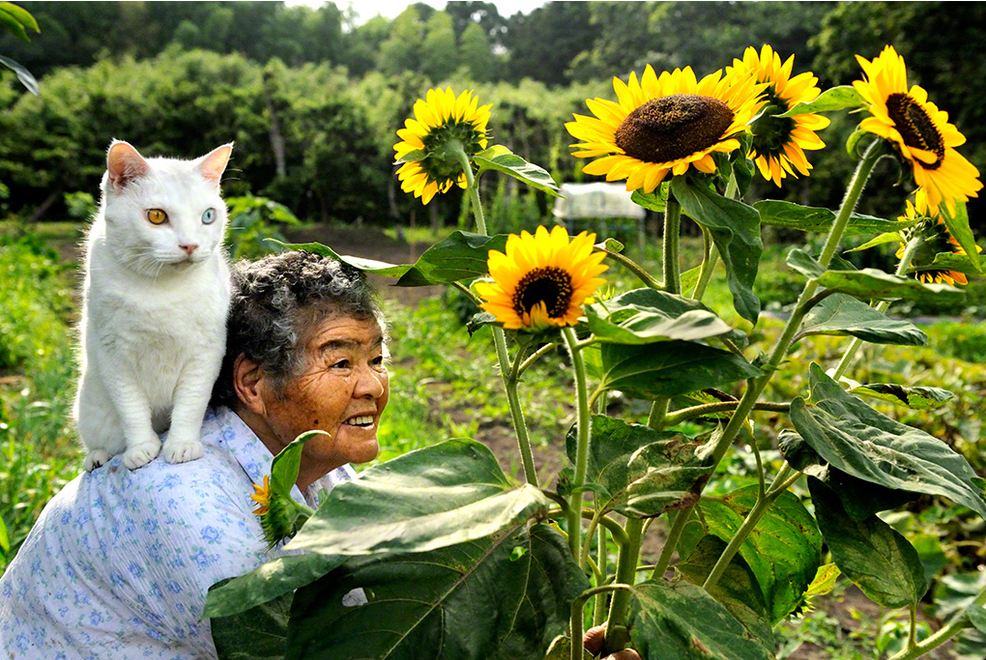 .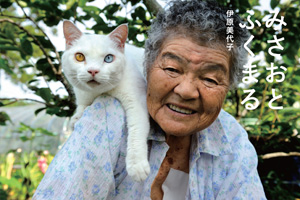 Misao the Big Mama and Fukumaru the Cat
by Miyoko Ihara
Published by Little More Books, 2011
Hardcover, 64 pages
ISBN : 978-4-89815-319-2
3,800 yen (Approx $48USD)
Copies are available through the publisher and  at, in small numbers, at Amazon.uk. A few copies are also listed at ebay, though they are difficult to pin down. A search at ABE did not turn up any copies.
You can see more of  Miyoko Ihara's photographs at her website HERE. Click on the white arrows; each goes to a different series of photographs.
.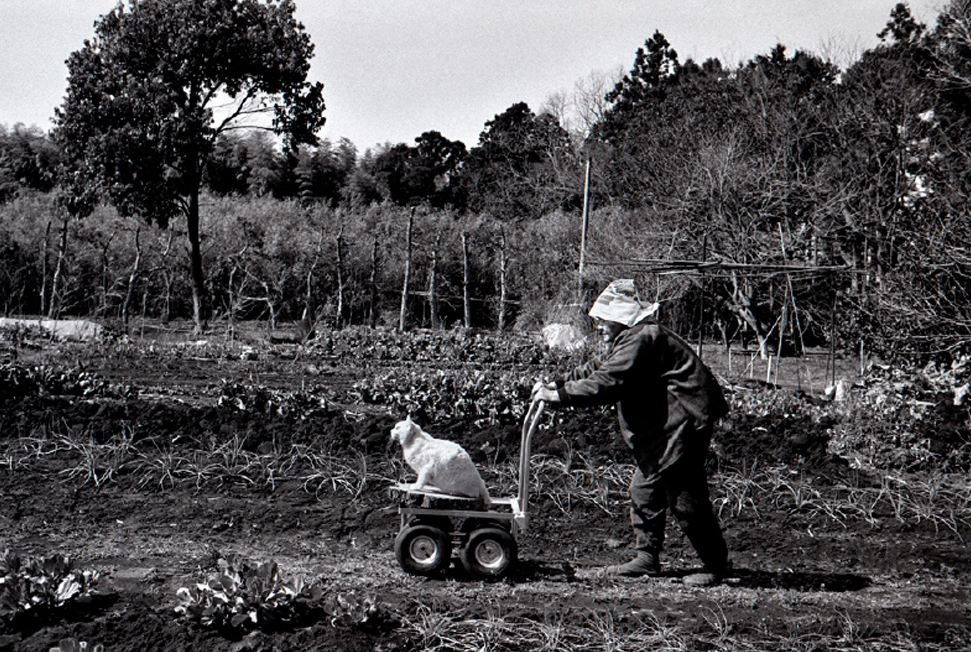 .