Beware: those "leather" or "lamb skin" gloves might be made from dog and cat skin imported from China, according to a recent article in The Guardian. Almost all dog and cat leather comes from China, according to the report in The Guardian. The dog leather trade is directly related to the inhumane dog meat industry in China.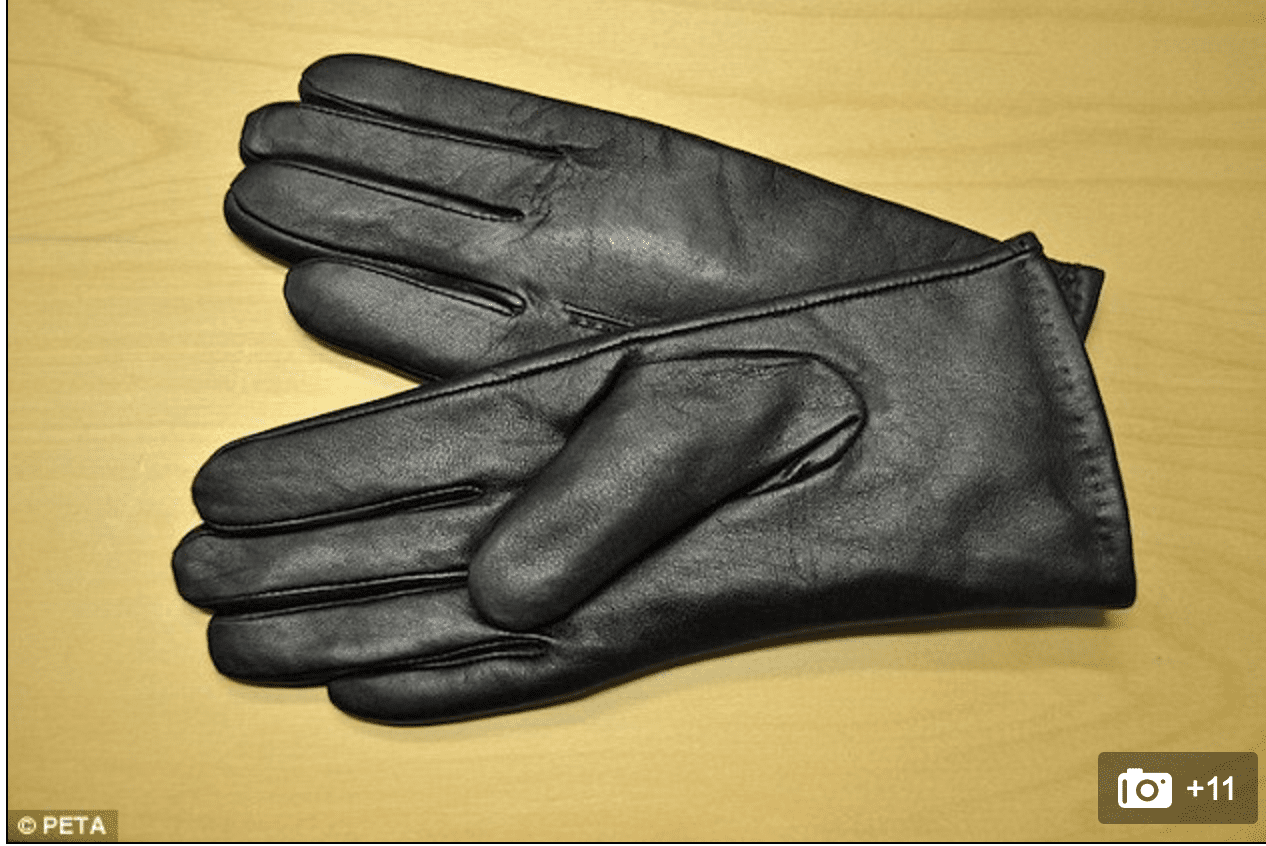 Time and the Daily Express have also written about this cruel practice, which has been the subject of ongoing efforts to end it by the Humane Society International and People for the Ethical Treatment of Animals, and supported by celebrities Ricky Gervais and Joaquin Phoenix.
The United States banned the importation of dog and cat fur and skin as part of the Dog and Cat Protection Act of 2000. "But distinguishing dog and cat leather from cow, sheep and pig leather is no easy matter, making it possible for unscrupulous manufacturers to pass off leather from dogs as leather from legal animals," the Guardian story explains.
A report by the Congressional Research Service shows  the US imported $8.5 billion in leather articles from China in 2014. "It is unknown how much of each year's total might be dog or cat leather."
Another article in One Green Planet calls attention to this problem. "Just because dog leather is created in China, doesn't mean that is where it stays; products made out of dog leather are sold throughout the world. Chinese leather producers have been known to sell dog leather under the label of "lamb" skin."
In 2014, Peta exposed the horrifying trade in dog and cat meat and skins. "While [the investigations] shock people internationally, they also shock people in China," Jason Baker, Peta Asia's vice-president of international operations, told The Guardian.