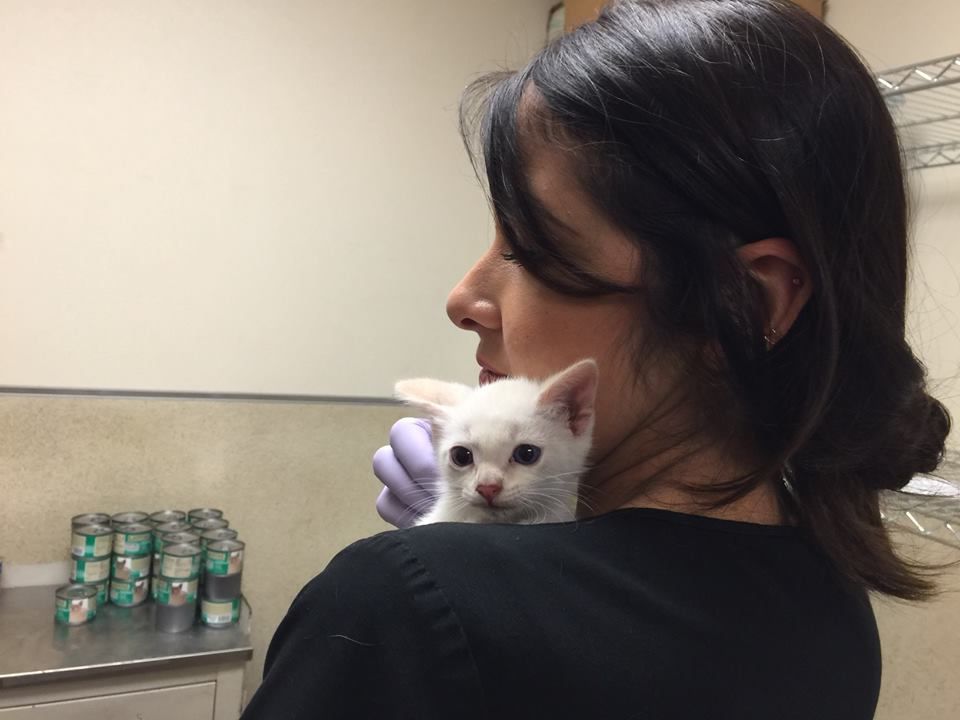 A kitten survived a bizarre experience with a hawk Tuesday afternoon in Jurupa Valley, California and a kind woman saved the feline before the hawk got a second chance.
The kitten is lucky to be alive and that concerned citizens witnessed the incident and took action when it was picked up by a hawk and then dropped.
Shortly before 1 p.m., Lindsey Gage, a Jurupa Valley resident who lives on Mountain Shadow Drive, was in her car with her 6-year-old daughter, Jaylie. Ms. Gage was about to leave to get groceries. But something caught her attention. There was a large hawk, she said, perched atop a neighbor's basketball hoop. Then she realized something was in the hawk's grasp: a kitten.
Just then the hawk took off and started flying down her street. The hawk lost its grasp on the kitten, however, and the white furball dropped from the sky.
A man who was working outside on a house noticed the ordeal too and pointed Ms. Gage toward the location where the kitten landed. She was able to scoop up the kitty and transported her to the Western Riverside County/City Animal Shelter in Jurupa Valley.
The 5-week-old kitten has been examined and treated by veterinary staff members at the shelter and does have a wound to its chest area, but the injury does not appear to be life threatening.
Via Riverside County Animal services news release