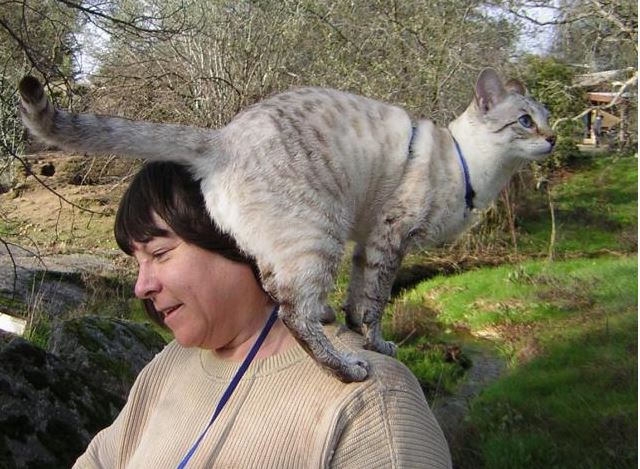 Some felines are born to be shoulder cats. They don't always need your approval or an invitation. One "anonymous" cat owner wrote a blog post recently about her shoulder cat: "I have one cat that likes to ride on my shoulders occasionally. I didn't train her. She, as many kittens do, liked to climb up there. I just didn't discourage her. She's ten now and still likes a shoulder ride once in a while. She solicits it. She meows and gets into a pre-jump position. If I'm agreeable, I bend over and she jumps up. If I'm not I walk away."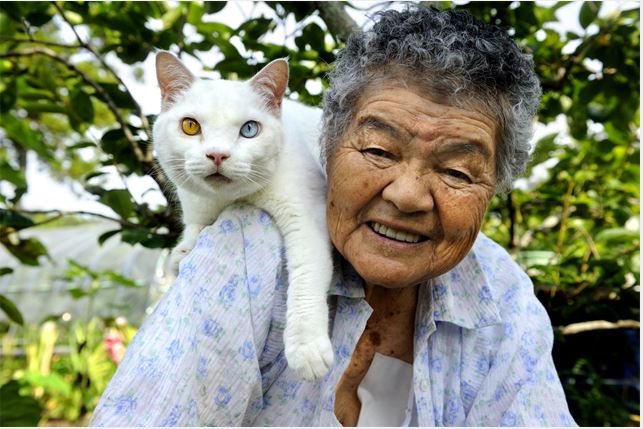 Shoulder cats tend to have distinctive, big personalities, like Bob the Cat, who felt himself right at home on the shoulders of author James Bowen. They attract attention. Japanese grandmother Misao and her cat Fukumaru are famous around the world for their special bond. Then there was the stray cat who got lots of attention when he climbed up on the shoulders of HLN reporter Nicole Didonato while she was doing a live report on the street.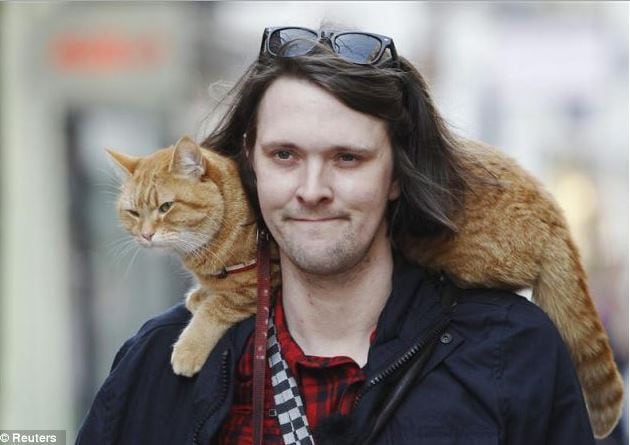 Some prefer to drape themselves on your shoulders, while others like to stand. Some even ride on their owners' shoulders while they walk down the street or ride a bike.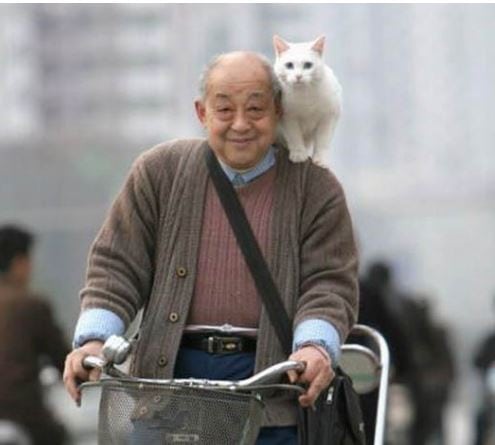 And photos like this one, in which a wild cat drapes itself on the shoulders of his companion, an unidentified Aboriginal woman of Western Australia, suggests there's something innate about this particular bonding behavior.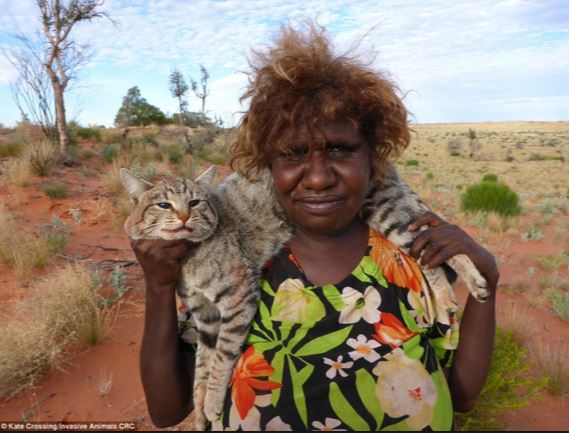 Shoulder cats tend to be outgoing and confident. They like a ride, and they may sometimes use you as a convenient perch to get a better look at the world. Most are profoundly affectionate. They love intimacy and can't get enough of you; kitty Mary Jane is one of those. She likes to ride on Rudi Saldia's shoulders while he works as a bike courier.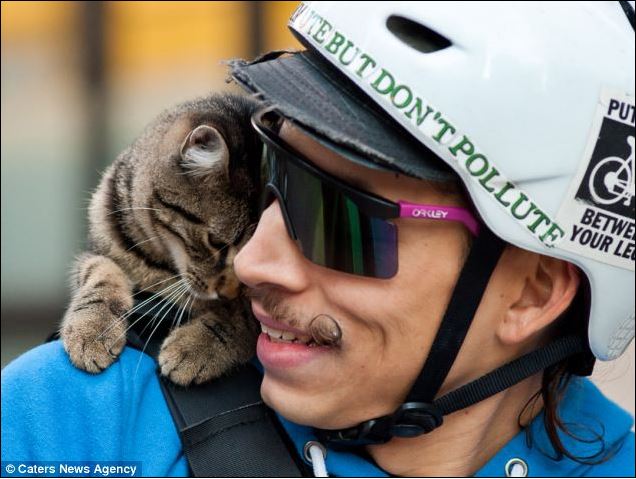 If you have a shoulder cat, consider yourself lucky. If your cat acts like it has shoulder cat tendencies and you want to encourage her, there are many sites that offer how-to tips for living with or training a shoulder cat. Most recommend you start when your cat is a kitten. But cats have a way of training we humans, so just go with the flow. Here's what the anonymous blogger says about her relationship with her shoulder cat. "I never pick her up and put her on m;y shoulder. And I never show her off to visitors. I admit I tried once and she promptly jumped down and moved away. Except when it's time for a vet visit for rabies and distemper shots, I don't force my cats…it really doesn't work and is a recipe for clawed hands. I invite them to sit on my lap or cuddle by patting my lap or the place near me where I'd like them to land. Sometimes, quite often they come, but sometimes they look away. In that case I don't push it."
If you have a photo of you and your shoulder cat, please share. We'd love to see it.
About Author