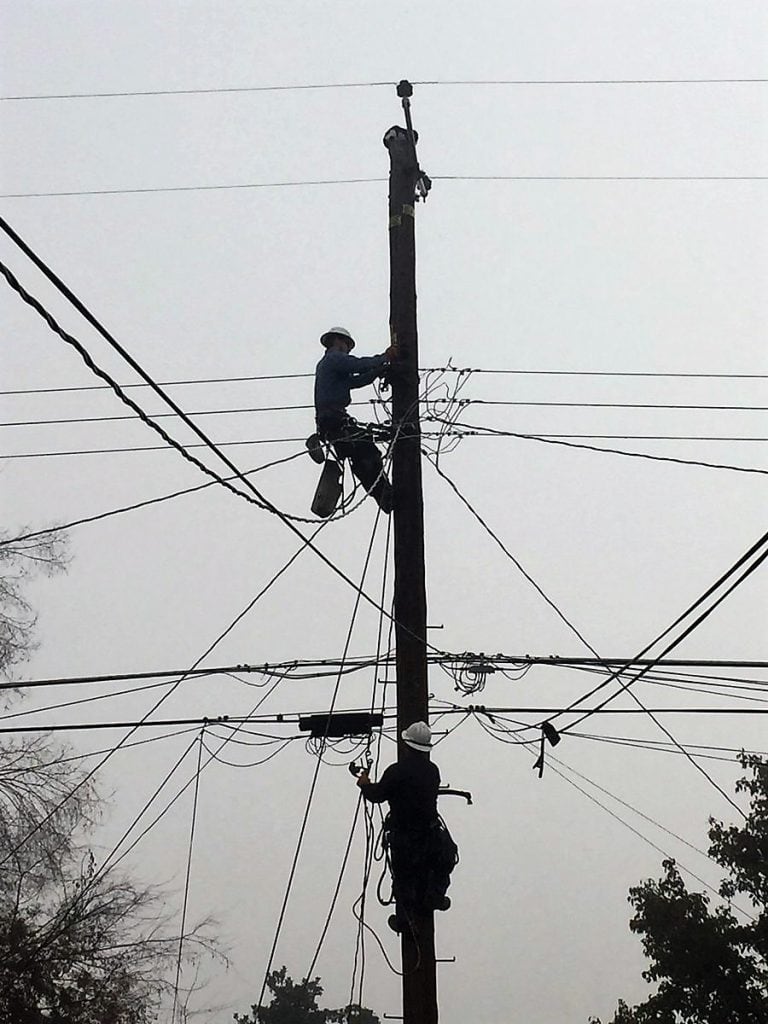 ………………………………………………………………………………………………………………………………………………………
PG&E linecrew are being heralded as heroes for both a family cat and his fourteen year-old owner, Andrew Pere. Fat Boy had been up a utility pole for nine days when a crew was dispatched to make the rescue.
"It's not a simple thing to climb a power pole and get a cat down. The first thing we have to do is de-energize the line – it's a 1,200-volt line. The safety of the two guys who went up on the pole, and the crew member on the ground, has to be our first priority every time," said Denny Boyles, the PG&E spokesperson on scene.
About 250 customers were without power for a few hours until Fat Boy could be rescued. Paw Lives Matter, a Hanford-based nonprofit, injected Fat Boy with fluids upon his rescue, and although the black and white family cat had been up there for that extended time, he appeared healthy and had a great appetite.
As it turns out, Fat Boy may be responsible from sparing other San Francisco kitties from repeating his feat. His PG&E rescuers installed animal-deterrent plastic to prevent other animals from climbing the pole.
About Author