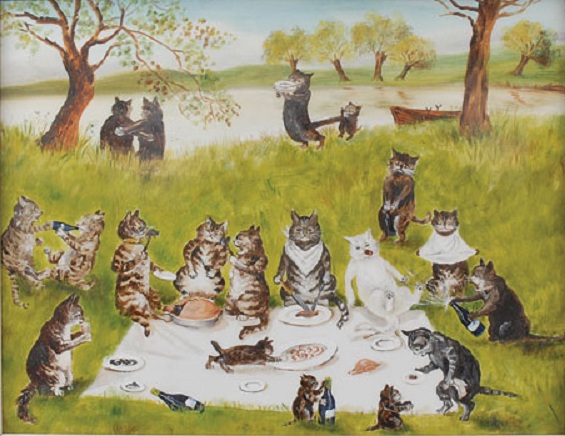 Cats hold their own Picnic for the Planet in celebration of Earth Day 2011,  joining The Nature Conservancy's fun plan for Saturday April 23, to get us outside to enjoy our wonderful planet as we remember to take good care of it.
There are official picnics in 96 cities around the world as well as many informal get-togethers.
Image, vintage folk art painting, artist unknown.
About Author