He'll be wearing a splint for a couple of weeks, but Bullet the cat is expected to make a full recovery after being operated on for fractured and shattered bones in his legs, where he was struck by two bullets.
"After several x-rays and a thorough exam it was discovered that there were not just two holes, but  four. It looks like he may have been shot twice," according to the posting on the Cat's Cradle Shelter Facebook page.
Bullet was rescued by a man who found him Wednesday in an area where many cats are abandoned. He took the black-and-white male cat to Cat's Cradle Shelter in Fargo, North Dakota, according to KVRR News.
"There's a lot of really disturbing things that we see in the rescue business," explained Gail Ventzke, the executive director of Cats Cradle Shelter, who spoke to KVRR News.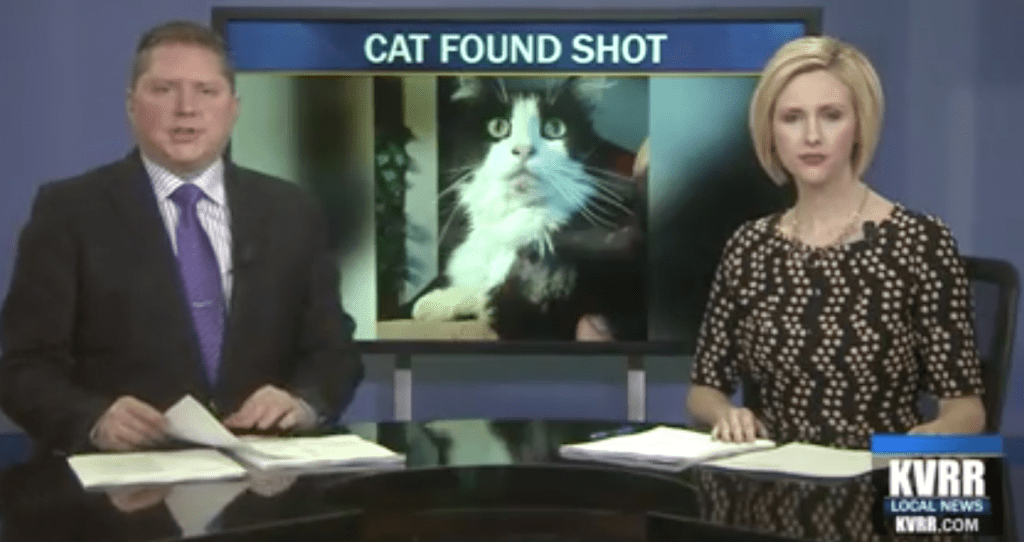 "His left paw was not bearing weight," Ventzke said. "He had a bone sticking out of the back of his wrist." Bullet was operated on by Dr. Charly Stansbery at Red Barn Veterinary Services in Sheldon, North Dakota.
He is being treated with antibiotics and pain medications. "Bullet will not be an Olympic athlete," Dr. Stansbery commented. "But he will be a fine pet and companion.  He may have some arthritis in his future but should get around just fine."
About Author