Taking one or two cats to the vet can be a work out. Jim Hershberger has 22 cats and lives 320 miles from town.  So every few years he drives 700 miles round-trip to Anchorage and takes all 22 kitties along to get their rabies shots while he runs errands. Instead of 22 cat carriers, he built a two-story enclosed cat coop that fits in the back of this truck, according to a recent report on KTVA 11 in Anchorage.
Hershberger and his cats tend to turn heads. "They're my family, I raised them from kittens," said Hershberger, who said that he welcomes inquiries and photographs. He has 11 males and 11 females. All of them are spayed and neutered.
He lives alone on a remote homestead and the cats keep him company. "That's why I'm still single. It's hard to find someone who will accept you with 22 cats," he said, adding that he's more or less given up on dating. "My cats come first."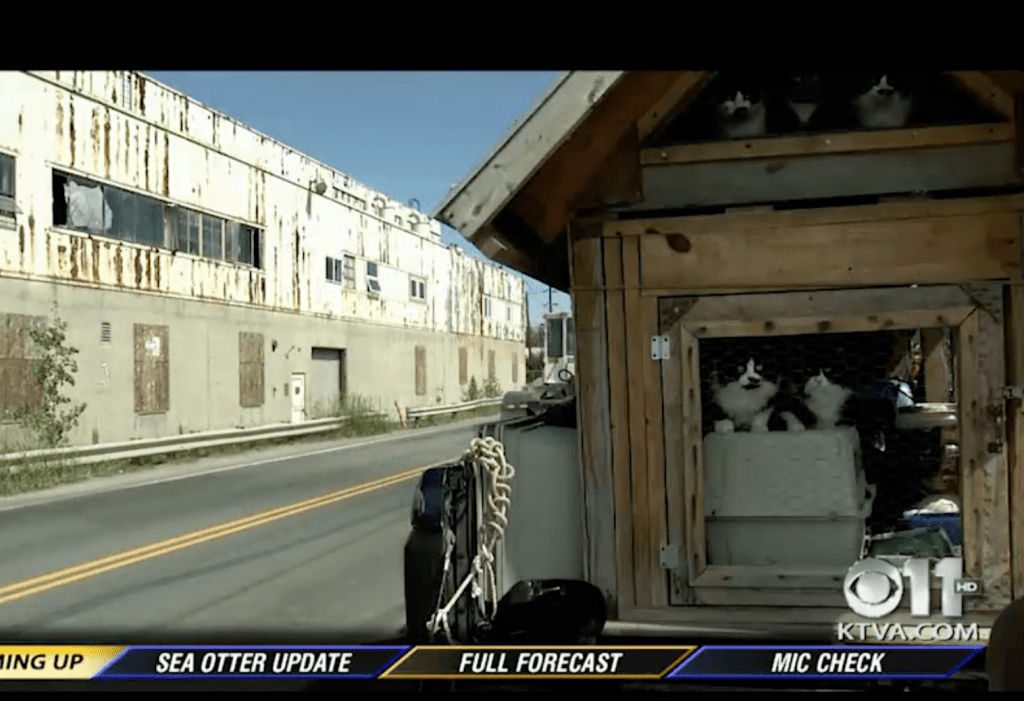 The custom-made cat house is outfitted with automatic food dispensers and a sleeping loft. He says the cats prefer life back at the homestead and will be glad when they leave the city and return to their cabin in the wilds of Alaska. We're just curious how he managed to get all 22 cats in the house in the first place.
About Author