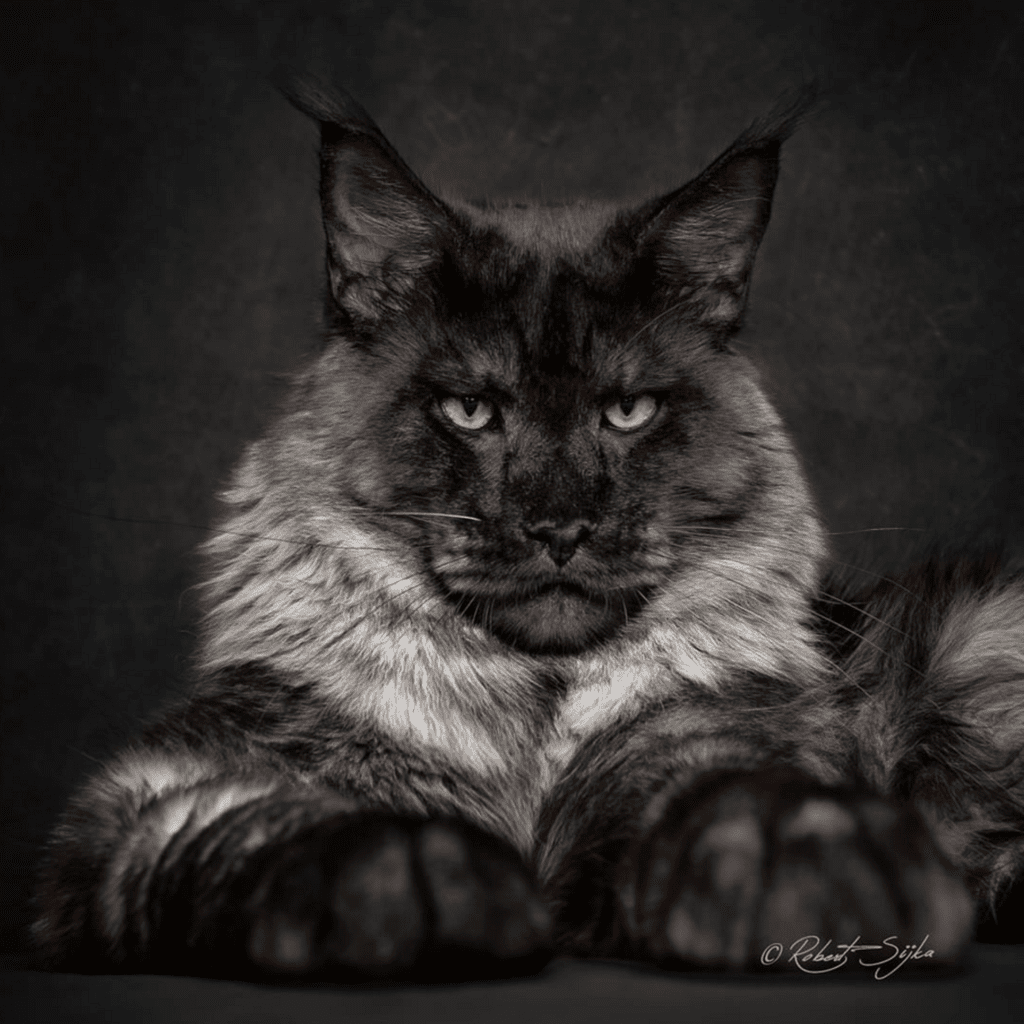 Maine Coons have a certain mystique, and photographer Robert Sijka focuses on them. He shares his captivating photographs on  Instagram and Facebook.
On his Facebook page, he explains that he lives in China with his wife, who is a Maine Coon breeder. And unfortunately they do not appear to do any rescue work.
If you love Maine Coons, remember you don't have to buy from a breeder.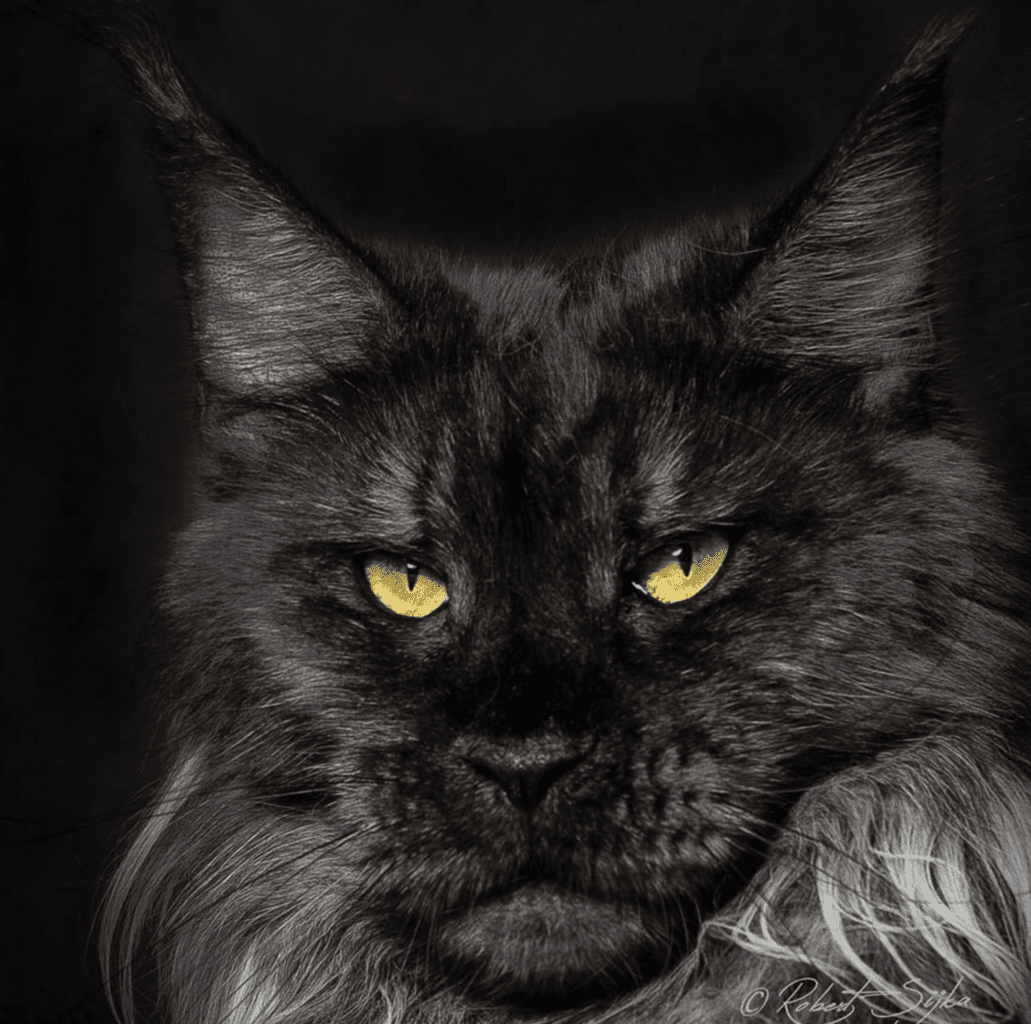 You can adopt a rescue Maine Coon. Because they are such a popular breed, animal shelters across the country are filled with Maine Coons and Maine Coon mixes. Check out Maine Coon Rescue Net.
Or Maine Coon Adoptions of California, which has this kitty available.
Here's another glimpse of Sijka's cat portraits of the amazing Maine Coon.
About Author