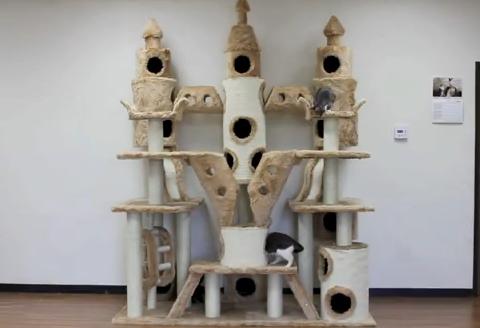 Ummm…..WOW!!
We don't have a promotional arrangement with Kitty Mansions … we just saw this and thought WOW!
About Author
Nicky's life with cats takes place in rural North Texas where she lives with three cats, two rats, one dog, two boys and a very patient husband.
When Nicky is not driving her children from one activity to another, she enjoys photography, playing piano and guitar (beginner) and creating videos for the family and for competition. Nicky holds a Bachelor of Fine Arts degree in Theater Performance which as it turns out only means she is an experienced waitress (a skill set that comes in handy when one has animals and children).