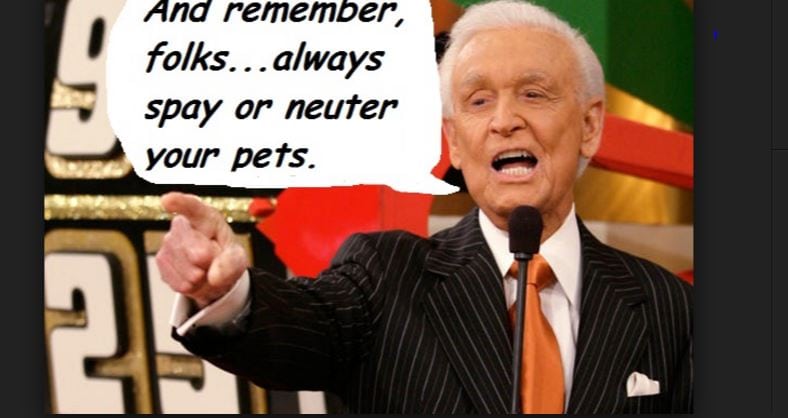 "And remember folks, always spay or neuter your pets." Beginning in 1979 and for the next three decades, Bob Barker, host of the Price is Right, signed off with a message that became his mantra. It was also the rallying cry of a revolution that turned America into a spay-and-neuter nation.
"The 40-year movement to convince Americans that they should spay or neuter pets has been nothing short of a triumph," the New York Times declared in an  article entitled "New Strides in Spaying and Neutering."  It is estimated that about 83 percent of owned dogs and 91 percent of owned cats are now spayed or neutered in the United States compared with 10 percent in the 1970s, according to the HSUS, which relies on data from two main sources of pet demographics: the biennial APPA National Pet Owners Survey by the American Pet Products Association, and the U.S. Pet Ownership & Demographics Sourcebook by the American Veterinary Medical Association (AVMA), which is published every five years.
Barker's voice was just one among thousands. Animal welfare organizations such as the Humane Society of the Untied States and an army of animal welfare advocates made it their mission to reduce the staggering number of unwanted animals euthanized every day in American shelters. Much work remains to be done; a dog or cat is put down at the rate of one every 13 seconds, according to HSUS. The next proving ground will be poor and under served communities, where as many as 87 percent of pets are not spayed or neutered, according to the Humane Society of the United States.
Still, the progress that has been made is real and must continue. Consider the numbers: In the 1970s, some 20 million animals went into shelters every year and never left. By 2011, that number dropped to 3 million, the Christian Science Monitor reported in 2012 in an article entitled, "Behind the Big Drop in Euthanasia for America's cats and dogs." Today that has dropped to 2.4 million animals, according to HSUS.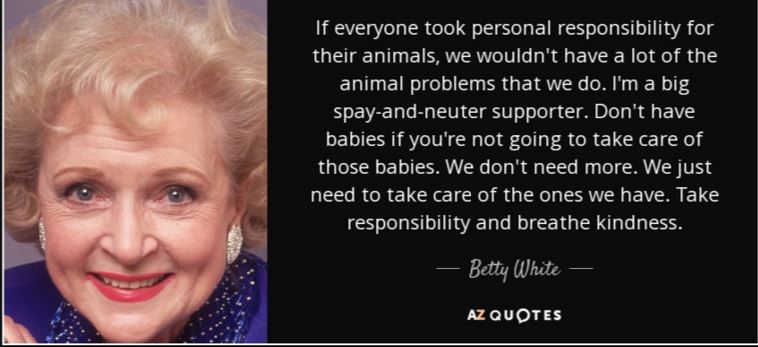 Much of the progress made can be attributed to the efforts of tireless volunteers and the ongoing campaign to educate the public and provide low-cost spay and neuter clinics — exactly what Bob Barker wanted. As for Barker's signature line on TV, it's still repeated every day by host Drew Carey who took over the game show when Barker, now 92, retired in 2007 at age 88. The plea remains the same: "Have your pets spayed or neutered." And America is paying attention.