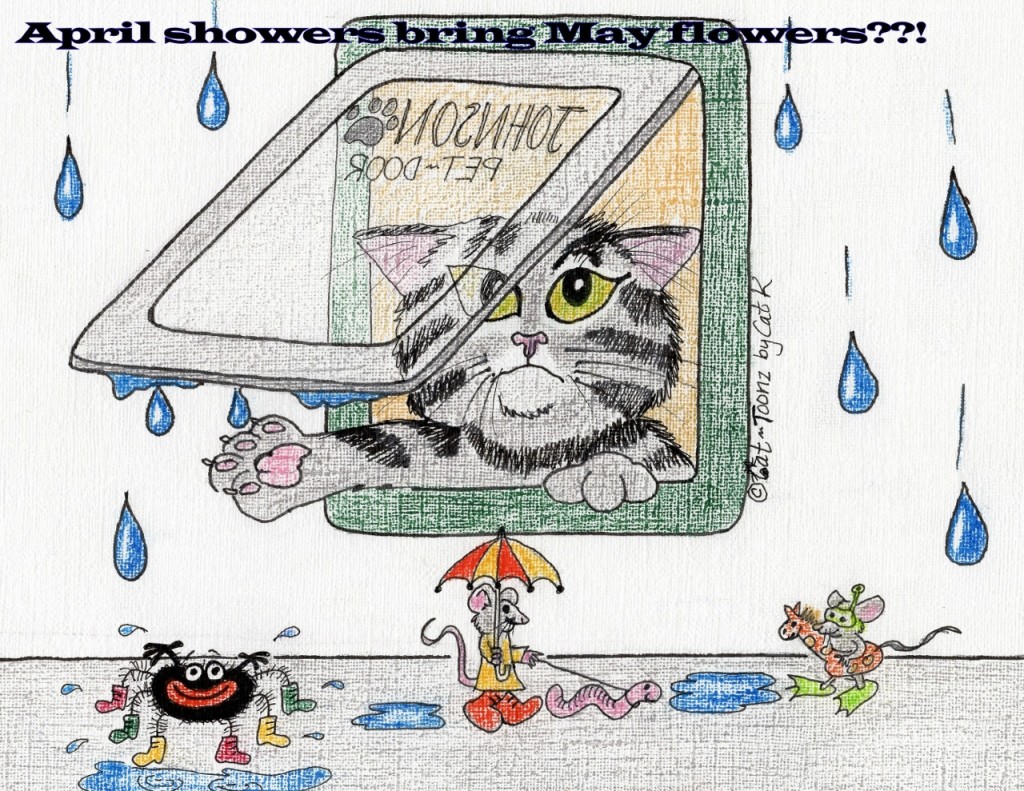 Eddie thinks maybe not, as he checks the forecast at the catflap Weather Center.
Today we introduce Cat-Toonz by Cat K.
Cat has been drawing cats since she was just a kitten, herself. She finds inspiration for her Cat-Toonz all around her, from her own cats Eddie and Winnie, and from the antics of the pets of the many cat-lovng friends she has met on Facebook.
Cat's drawings have proven so popular since she has begun to share them with the world that she has been deluged with orders for her work, so we are pleased that she has agreed to provide us with Cat-Toonz on a regular basis.
Her new blog and Facebook page are currently under construction, and we'll share them with you once the dust has settled and they're up and running.
Welome to Life With Cats, Cat, and thank you for sharing your life with cats with us!
About Author